Full house: Birmingham co-working space reaches 100% occupancy
Alpha Works, a co-working space at the heart of Birmingham city centre, has achieved 100% occupancy, bouncing back from the pandemic better than ever.
With many businesses having changed the way in which they work, Alpha Works has adapted to support its members in a variety of ways. From flexing its packages and providing office equipment for the community to take home, to offering some normality and consistency when it was lacking so much in people's lives, this care has kept the community spirit alive even when office working wasn't possible.
Health and safety measures, such as a one-way system and frequent cleaning, enabled people to return to the office when they felt ready, while keeping safe. Once restrictions allowed, networking events, including Halloween and Christmas parties, helped the community to feel 'normal' again, forming new connections and catching up with existing ones.
Events are now back in full force, with a range of activities planned over the coming months, including food and drink pop-ups, networking, charity fundraisers and business drop-in sessions.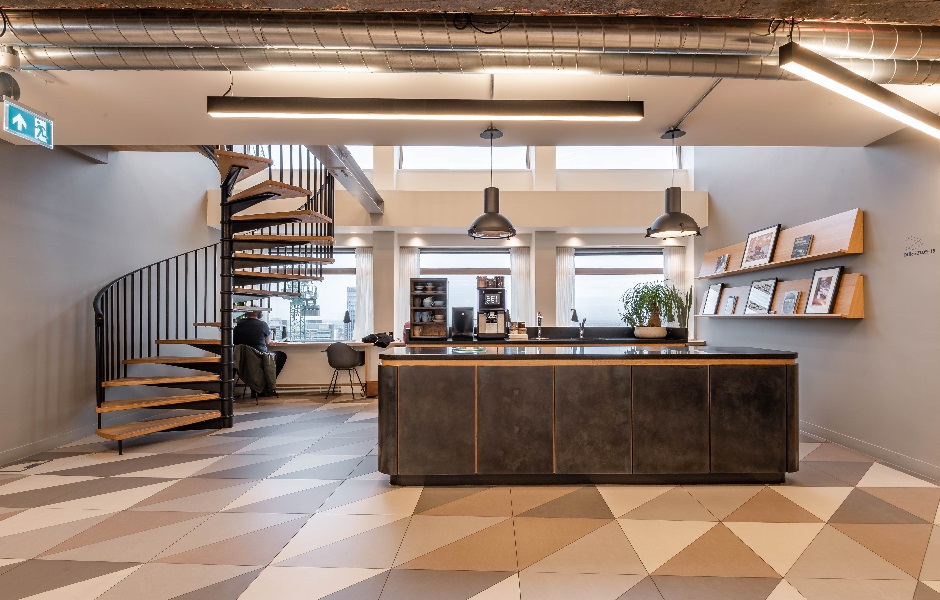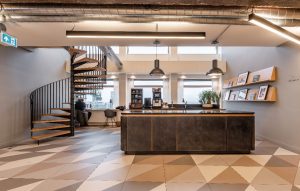 Members can even pamper themselves during the working day, thanks to 'Massage Wednesdays'.
The Alpha Works team is always onsite to ensure that there is someone around for a chat, whether work-related or not. Community is at the core of this co-working space, and a friendly face is never far away.
By putting its members first, Alpha Works has seen more than a dozen companies with private offices remain throughout the pandemic, with others returning after a short break. Three businesses have not only retained their office, but upscaled to cater to their growth, with another having moved to a larger space in the wider building. A further nine new companies have also joined as private office members.
Even those businesses that haven't kept their private offices have re-joined as hot-desk members, allowing them to benefit from the facilities that Alpha Works offers, such as meeting rooms, the onsite gym and everyone's favourite coffee machine.
In fact, the number of hot-deskers at the co-working space has doubled since the pre-pandemic days, with over 60 opting for the flexibility that this package provides. Alpha Works has truly adapted to the changing working world.
With a growing waiting list, it looks as though the co-working space's success is set to continue. In the meantime, Alpha Works' dynamic nature means that the team will do their best to accommodate any business looking for a new home.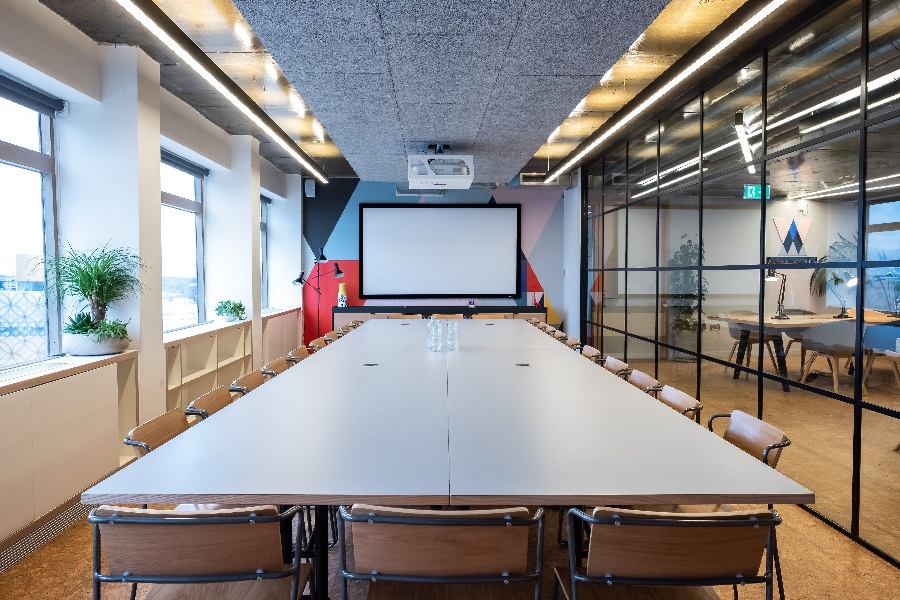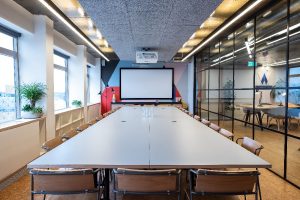 Erin McGee, community manager at Alpha Works, said: "Alpha Works is a truly dynamic co-working space, which has thrived in the post-Covid climate. Our team are always finding new ways to bring our members together, keeping them and their businesses happy and evolving. The strong community paired with our impressive range of amenities enables members to take flexible working to the next level. We look forward to further growth and future successes."
Alex Cottingham, hot-desk member, added: "The health and safety measures introduced by Alpha Works during the height of the pandemic meant that I felt safer in Alpha Works than I felt going to the supermarket. This was a key part of why we returned to the office."
Omran Al-Habbal, hot-desk member, said: "My favourite facility has to be the meeting rooms. You get great views overlooking Birmingham Library and the rest of the city, which is not only inspiring for us as members, but impressive for our clients. It's an experience you just can't get working from home."