Legal M&A consultancy moves back to Birmingham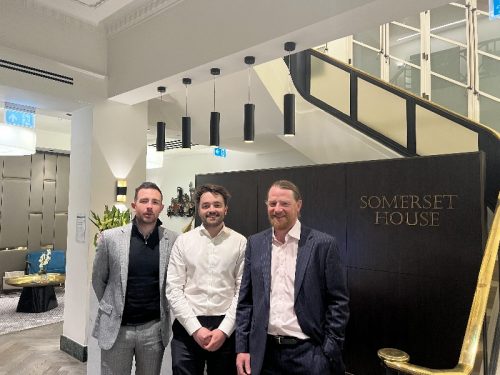 Legal executive search, merger and acquisition consultancy Ortus Group has set up practice in Somerset House in Birmingham.
The new office comes after two years of working from home and allows the flexibility of hybrid working arrangements.
Colin White, managing director of Ortus Group, said: "Ortus Group has always supported clients across the UK, particularly in London and the Midlands region. Birmingham is an excellent hub for our operations given its central location and infrastructure that allows us to work anywhere easily.
"After nearly two years of working from home, it feels great to return to the city. The Temple Street office provides us a central location to further the depth of our relationships between colleagues, clients and referrers which is made much easier by meeting in person.
"While the team has embraced flexible working and none of us are commuting every day to the office, we have missed collaborating in person and this convenient central location provides a really nice environment to get back to doing this.
"We are very much looking forward to revitalising our presence in the city after the past two years and look forward to meeting friends, clients afresh, both new and old. This office is a welcome change for our team and good news for our clients."