£27m refurbishment delayed due to supply chain issues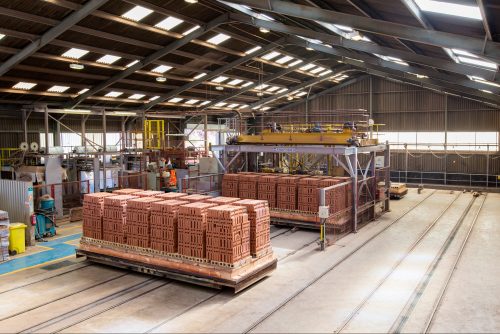 Masonry products giant Forterra has delayed the £27m refurbishment of its brick factory in Staffordshire, due to supply chain issues.
The investment will see a modernisation of the factory which has been in operation for 30 years, to bring it up to current standards of efficiency and sustainability.
It expects a product output boost of 20% as a new kiln, dryers and handling equipment are set to be installed.
This will allow the factory to create a wider range of high-quality brick products and create opportunities for new contracts within the commercial and specifications markets.
By rescheduling the project, Forterra says it will have a positive impact of around £1.5m on the 2022 result. 
In a trading update, the firm said: "In order to de-risk the £27m Wilnecote brick factory refurbishment project, in response to the global supply chain issues limiting the availability of semi-conductors and chips used in the robotic equipment, we have delayed the commencement of the project and temporary closure of the factory by three months.
"The factory is now expected to close at the end of September 2022 rather than at the end of June 2022, with the duration of the project remaining unchanged and the factory due to close for a 12-month period."
Recently, brick prices have been increased by 12% on April 1 and 16% in January.
The delay comes the same day Forterra's CEO steps down following a decade in the role.
Stephen Harrison will remain with the Leicester-based company until the first half of 2023 allowing time both to commission the new Desford brick factory and support an orderly transition. The board has started a search for his successor.