People: Greater Birmingham and Solihull LEP; Unity Trust Bank; Cake
Birmingham-based entrepreneur Shaun Sookoo has joined the Greater Birmingham and Solihull Local Enterprise (GBSLEP) board.
Sookoo's food and meal-prep delivery business Winny's Kitchen has been transformed in the last 12 months after his products were snapped up by national supermarket chain Morrisons.
He was also featured on Channel 4's business documentary series 'The Money Maker' where he was coached and mentored by global entrepreneur Eric Collins.
Since receiving support from the Growth Hub, he has championed the business support he has received from GBSLEP.
He said: "I am honoured to be part of such an incredible organisation. Having first-hand experienced the amazing support provided by the GBSLEP, I'm a huge advocate of what it has to offer. I hope my SME experience will prove beneficial to GBSLEP's endeavours in this key transition period."
Anita Bhalla, interim chair, said: "Over the years, fantastic business leaders and entrepreneurs have served on our board. I'm delighted that Shaun is now part of this group. He will bring such dynamism and energy to the role, and his business knowledge will be a major asset to the board and the executive team."
Henriette Breukelaar, acting CEO, added: "Shaun's appointment will strengthen the business voice on our board as we continue to support and help our businesses especially our Small and medium-sized Enterprises (SMEs). This is more important than ever as businesses continue to navigate the challenges of rising inflation and higher energy costs.
"Shaun's first-hand experience of our business support service, and his passion for local enterprise, makes him a great ambassador who will no doubt also challenge us. Shaun joins our experienced and talented board of directors which reflects our triple helix structure of public, private and academic partners."
:::
Unity Trust Bank has announced two internal promotions to lead the Commercial Banking teams in the South and the Midlands.
Matt Conroy has been promoted to regional director for the South of the country and Andrew Bird as regional director for the Midlands.
With more than 30 years in the banking industry, Conroy brings considerable experience to his new position. He joined Unity's commercial banking team as a relationship manager in 2019 having previously held a similar role at Triodos Bank.
Bird brings more than 33 years of experience across both retail and commercial banking. Andrew joined Unity Trust Bank in 2021 from Nucleus Commercial Finance following relationship management and senior leadership positions at a number of high street banks, including Santander, Barclays and HSBC.
CEO of Unity Trust Bank, Deborah Hazell, said: "We are delighted to promote Andrew and Matt to these significant roles.
"Unity is committed to developing and recognising internal talent and these two promotions are testament to Matt and Andrew's demonstrated banking and leadership experience.
"Andrew's network of contacts and his long history in retail and commercial banking will be invaluable to his team of relationship managers who will bring Unity's services and expertise to more SME clients across the Midlands.
"Matt's banking expertise coupled with his passion for social impact will ensure that current and future customers in the South of England will continue to benefit from our values-led banking services. I wish both Matt and Andy every success in their new roles."
:::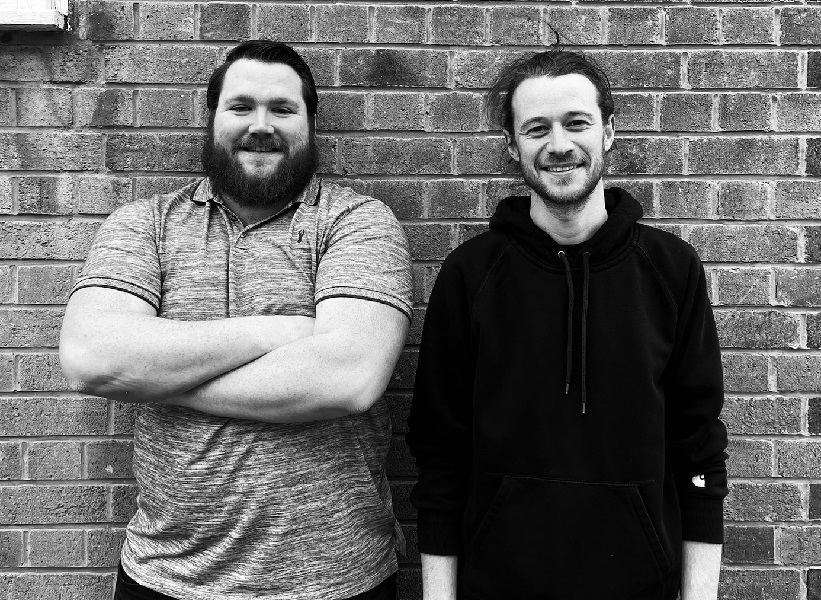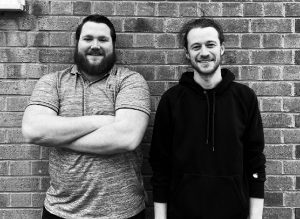 Birmingham-based eCommerce agency Cake has made two hires.
Dan Sommers has joined the business as senior designer while Dan Reeves has joined the team as a frontend developer.
They will work on a range of Cake's Birmingham-based retail brands, including Go Thrift and new clients Aran Woollen Mills and The Positive Teacher Company.
The agency's CEO and founder, Chris Thomas, said: "I am so pleased to welcome Dan and Dan to the team – it's always exciting to introduce fresh talent to the business and I look forward to seeing them develop and hone their expertise within their new roles whilst providing us with new energy and perspectives."