Exits accelerate momentum at regional investor Mercia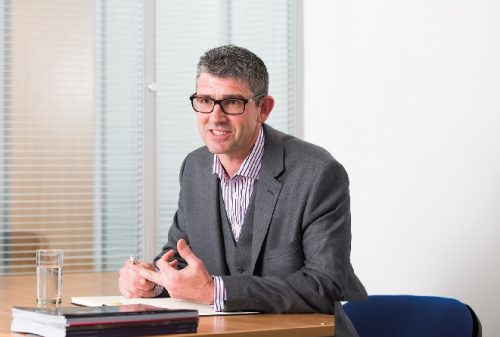 Regional investor Mercia has made a strong start to its three-year plan after it realised £155m from 30 companies.
It followed £100m returns the previous year and was a key pillar in what chief executive Dr Mark Payton described as the company's "significant success" over the last two years.
Mercia generated pre-tax profits of £27.4m in the year to March, a strong start to its three-year "Mercia 20:20" plan to acheive £20m profits each year.
"We have firmly arrived in the last two years," said Martin Glanfield, chief financial officer at Mercia.
"This business has generated over £60m of pre-tax profits on headline revenues of £40m, so our net profit is more than 100% of our revenues and there's not many businesses on the market that can do that.
"The big driver of that overall profitability is still the balance sheet portfolio – and these are terrific businesses not requiring much capital all heading in the right direction."
It is not just Mercia's portfolio businesses which are providing plenty of optimism. The group believes it is very well placed despite the economic problems.
"People are no longer talking about 'will there be a recession?', but 'how deep will it be?'", Payton told TheBusinessDesk.com.
"Cash, once again, is king. We have incredibly strong liquidity across the group – nearly £300m of unrestricted cash of which £61m of it is on the balance sheet, that places us in good stead."
Mercia is a specialist investor, based in Henley-in-Arden in Warwickshire, which is focused on the UK regions.
It has a hybrid investment model, where it first uses managed funds such as the Northern Powerhouse Investment Fund and the Midlands Engine Investment Fund, then co-invests with scale-up funding from its proprietary capital.
Mercia's investment model "is now delivering, with much more to come," according to chief investment officer Julian Viggars.
While Mercia does not expect to match this year the £155m realised in its 2022 financial year, momentum remains strong.
Julian Viggars added: "We've got some really interesting businesses that are making some strong, fundamental progress. And, of course, we've got £60m of cash, which is a fantastic position to be in."
Mercia's 20:20 plan is also targeting 20% growth in assets under management (AuM), a measurement that Payton knows will be "more lumpy" then pre-tax profits.
Mercia didn't get there in year one – although it did surpass £1bn within weeks of the year end when the three Northern Venture Capital Trusts raising £40m and its maiden Knowledge-intensive Impact EIS Fund raising £4.5m – but is confident it will achieve the £1.5bn target by the end of year three.
Payton said: "The relatively small increase in assets under management is a consequence of these successful exits, leading to elevated cash returns to investors."
The sale of Faradion, the Sheffield-based developer of sodium-ion battery materials, in January generated nearly £10m of realised gains.
It followed the successful full cash exit of OXGENE in 2021, which Payton highlighted as showing Merica is "typically exiting at prices significantly above our holding values".
It also means Mercia is "unlikely to come back to our shareholders to ask them for more money" to fund its direct investment activities.
Mercia's net asset value (NAV) per share increased again, up from 40p to 45.6p per share.
However its share price remains significantly lower. Despite a 5% increase in early trading this morning, it was trading at 30p.
Glanfield acknowledged a frustration at the market's current valuation, which is in part caused by the tech sell-off at the start of the year and the impact of the war in Ukraine on the wider market.
He said: "One has got to take the longer term view, which is are we doing the right things for our shareholders? Are we doing the right things for the business? Are we building the business's NAV per share? Is the profitability of the business growing?
"If you do those things properly and you communicate properly, you will you will get the share price over time that you deserve."