People: Expanding Colmore Partners invest in new director appointment; PwC announces 400 promotions; and more
A fast-growing firm of independent financial planners has strengthened its senior leadership team with the appointment of a new director.
Birmingham-based Colmore Partners has announced that chartered financial planner Simon Hoult has joined the business as its new head of proposition, with responsibility for supporting its continued growth and development.
He has almost 25 years experience in the financial services sector, most recently as chair of the advice committee at Punter Southall and head of its financial planning team in London.
He has a successful track record in advising high net worth individuals in the areas of financial and estate planning, pensions and investments, and has considerable experience in team management, regulatory supervision and the training and development of financial planners.
Colmore Partners is an employee-owned consultancy that was founded in 2020 by Richard Meek and Wendy Fellows.
The firm, which is based at the Grade II Imperial and Whitehall offices at The Grand Hotel Birmingham, has more than £400m of client assets under advice.
It has grown from five members of staff to a team of 13 employees and is supported by an advisory board from different professional backgrounds.
Hoult said: "This is a fantastic opportunity to support the leadership and future growth of a successful and dynamic business. Colmore Partners is led by highly skilled professionals who I have had the pleasure of working with in other roles. I'm confident we share the same values in delivering independent advice, where every decision is made in the best long-term interests of our clients.
"Alongside my client focused work, I will be responsible for several other areas of the business including internal processes, research and documentation, as well as ensuring that we are responsive to the latest industry changes and regulations. I'm also excited to lead the training and development of our new advisors and help shape the way we advise our portfolio of clients in the years ahead."
:::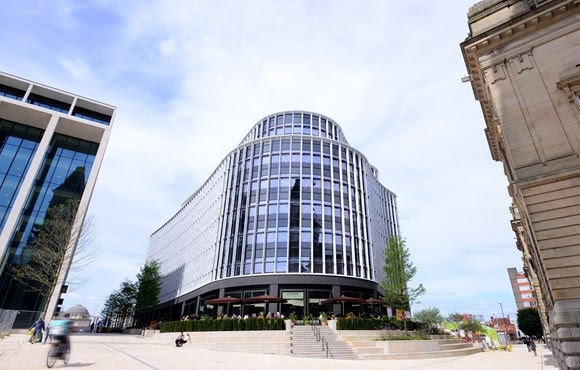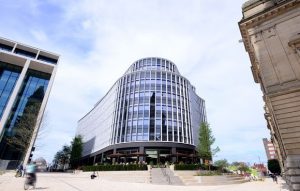 PwC has boosted its Midlands team with more than 400 promotions across the region, including eight partners, seven directors, 33 senior managers and 57 managers.
The promotions highlight the investment the firm is making in its senior leadership team in the region and reflects the firm's growth driven by demand for services including transformation, deals, technology and ESG.
Matthew Hammond, PwC's Midlands region leader, said: "Our people have worked incredibly hard over the past year and the promotions reflect our commitment to putting our people first and creating an environment for them to develop and grow. The competition for talent remains hot, recognition and reward has never been more important, alongside Our Purpose, values and culture.  I congratulate everyone who has taken their next career step forward with the firm.
"In the last two years, we have grown our teams to over 3,300 people across the Midlands with a breadth and depth of skills in all our lines of services. The move to One Chamberlain Square in 2020 represented the firm's largest investment outside of London, and we have bolstered our position amongst the region's professional services businesses. With the upcoming Commonwealth Games and investments being made across the region, it is a great time to build a career in the Midlands."
The promotions follow the recent announcement that more than half of PwC's 20,000 employees in the UK will receive a 9% pay rise, and 70% would get a rise of 7% or more.
:::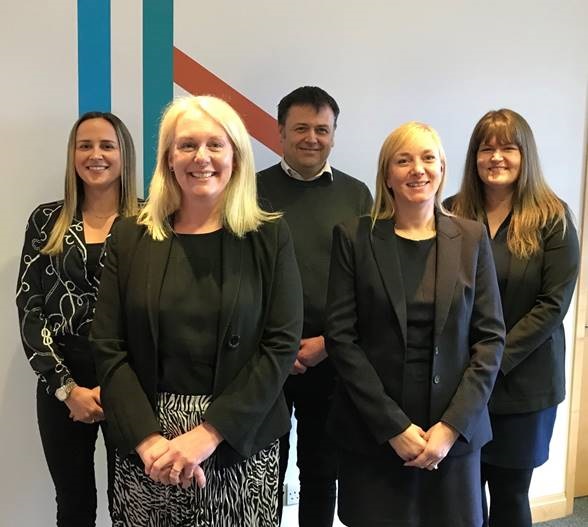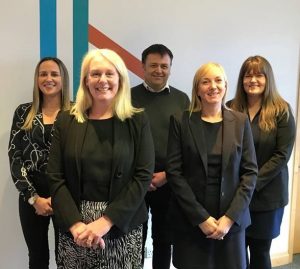 Beswicks Legal has announced five promotions across the firm.
Emma Millington (residential property) and Daniel Rushton (family) become partners.
Laura Franklin (employment) has been promoted to senior associate.
While Sophie Ellis (residential property) and Jaeda Moayedi-Azarpour (residential property) have both been promoted to associates.
Beswicks Legal managing partner Nick Phillips said: "I'm delighted to announce these promotions. At Beswicks we strongly believe in offering an exciting career path with progression opportunities for talented solicitors who are highly regarded by clients.
"It is immensely satisfying to see Emma, Dan, Laura, Sophie and Jaeda succeed and progress. My congratulations go to them all."