Commercial Rent Arrears – What are the options?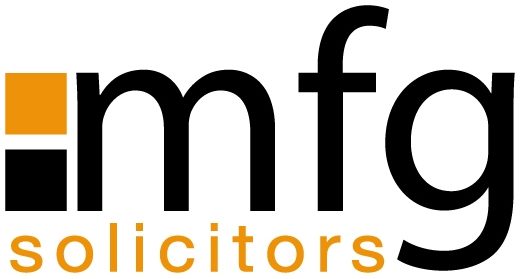 by Harjie Bindra, partner, mfg Solictors
There's no running away from the challenging economic times we are all presently facing but what can a landlord do to mitigate the impact of a tenant not paying rent and, what can a tenant do to avoid the landlord taking enforcement action?
For landlords, it is important to act quickly since this could be an early indication of the tenant experiencing cash-flow difficulties. For tenants, engage with the landlord to try to reach an agreement to pay the arrears by a certain date or, over a period of time (and not to bury one's head in the sand in the hope the problem will all go away). Dealing with such issues constructively will also help to maintain/build trust in the relationship.
However, where enforcement action is unavoidable or necessary, the most common options for a landlord are as follows:-
Forfeiture
Most leases contain a forfeiture clause. This will allow a landlord to exercise its right to forfeit the lease where rent remains unpaid for the days specified (usually 7, 14 or 21 days). This might include the right to re-enter the premises peaceably. A landlord must be careful not to waive the right to forfeit once it arises (by acting in a manner which is consistent with the continuation of the lease). However, a tenant will have the right to seek relief from forfeiture, but the Court will usually only grant relief if the arrears and the landlord's costs are paid in full.
Commercial Rent Arrears Recovery (CRAR)
The CRAR procedure allows a landlord to instruct an enforcement agent to take control of a tenant's goods and sell them in order to recover an equivalent value to the rent arrears. Various notices must be served on the tenant by the enforcement agent at each stage of the process to avoid the process becoming potentially unlawful.
Serving a Statutory Demand
Assuming the arrears (a minimum of £750 for a company and £5,000 for an individual) are not in dispute, serving a statutory demand for payment can be a very effective option since most tenants will wish to avoid becoming bankrupt or, if a company, wound up, given the potential knock-on effects.
Issuing proceedings
Court proceedings is an option to recover monies due as a debt action, but the process is slow and can be expensive. However, it's a good option if a landlord wishes to keep the lease alive. Proceedings can also be used to forfeit a lease if the lease does not include a right for the landlord to re-enter the premises peaceably.
Other options for a landlord include pursuing a claim against any guarantor or sub-tenant or utilising any rent deposit. Legal costs and interest might also be recoverable. Each case will vary and depend on its own facts, so it is important to take legal advice on the options available.
This article is not designed to provide legal advice but as a general guide. Please speak to our Litigation Team for how we can help you. Contact Property Litigation Partner Harjie Bindra by emailing harjie.bindra@mfgsolicitors.com
For more on mfg and their services, visit www.mfgsolicitors.com and follow on Twitter @mfgsolicitors