Big 4 firm fined £14m for Carillion audit failings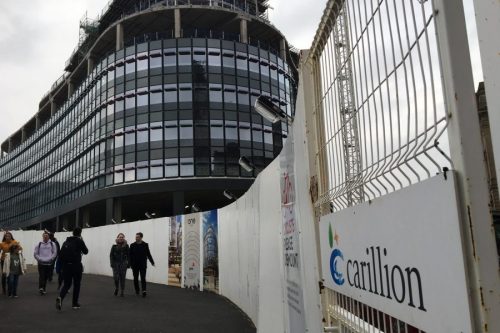 KPMG has been fined £14.4m for its audits of Carillion and Regenersis and then providing "false and misleading" information to the regulator.

The long-awaited judgement by the Financial Reporting Council is one of the largest fines handed down for audit failings.

KPMG UK's chief executive Jon Holt said: "The behaviour underlying this case was wrong and should never happened."

Four individuals have been fined and banned from practicing, by excluding them from membership of the ICAEW, and a junior employee reprimanded.

Birmingham-based partner Peter Meehan was fined £250,000 and excluded for 10 years, while three other KPMG staff – Alistair Wright, Adam Bennett, and Richard Kitchen – received fines of beetween £30,000-£45,0000 and exclusions of 7-8 years.

Pratik Paw was severely reprimanded. Paw was a junior member of the team and reports in May that he would receive a £50,000 fine caused a strong reaction from within the industry because of his low salary and lack of experience.

All five individuals have since left KPMG.

The Big 4 advisory firm had a £20m fine reduced because of its "self-reporting, co-operation, and admissions". It has also been severely reprimanded and ordered to appoint an independent reviewer to examine its current AQR [audit quality review] policies.

It must also pay nearly £4m towards the costs of the investigation and tribunal.

Holt added: "We reported [the behaviour] to our regulator as soon as we uncovered it and we have cooperated fully with their investigation.

"Since then, we have worked hard and with complete transparency to our regulator, to assure ourselves that the behaviour of the individuals concerned does not reflect the wider culture of the firm."

The Financial Reporting Council (FRC) audit quality review teams were given false and misleading documents and information when they inspected the 2016 Carillion and 2014 Regenersis audits. There was no allegation of misconduct arising from the performance of the relevant audits.

The FRC tribunal's report said: "The seriousness of the misconduct that we have found proved scarcely needs explanation. Effective audits are essential to the financial system. Management and investors should be able to rely on the audited financial reports of the company in question.

"The effectiveness of the regulation of auditors and audits depends on the accurate disclosure to the AQR Team of the audit work carried out by the auditor. Misleading the AQR undermines the effectiveness of its work; indeed, it may deprive the AQR of any useful result."

Carillion employed 18,000 people in the UK when it collapsed into liquidation in January 2018 with liabilities of almost £7bn.