MBO revealed at Staffordshire distributor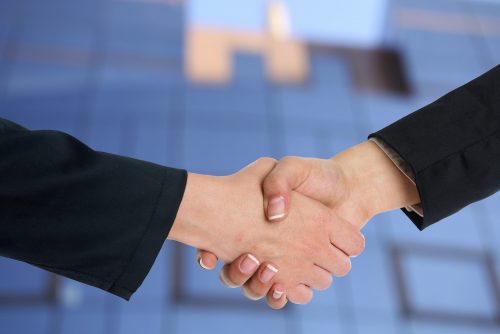 The UK's largest distributor of decorative surfaces, International Decorative Surfaces (IDS), has completed a management buyout with backing private equity investor Chiltern Capital and the support of a multi-million asset-based lending facility from Secure Trust Bank Commercial Finance.
The facility will also support IDS' working capital needs, as it looks to increase its market share.
Previously a subsidiary of Saint-Gobain, the listed multinational headquartered in France, IDS specialises in flooring, worktops, laminates, compact, panel products, solid surface, wall panelling and composite decking. Headquartered in Newcastle-Under-Lyme, Staffordshire, it supplies more than 12,000 products, serving its customer base through eleven regional branches, seven makeover centers, and online.
IDS will continue to operate with the existing management team under John Bagshaw, managing director, who has led the business since its formation from the merger of L Bloom and Meyer Laminates in 1999. The management team will be supported by the introduction of Tony Buffin as chair, who has previously held roles on the boards of Travis Perkins plc and Kingfisher and is currently the chair of HIG-backed Highbourne Group.
The deal was introduced to Secure Trust Bank Commercial Finance by Chiltern Capital and DLA Piper provided legal support to Secure Trust Bank during the transaction.
Bagshaw, managing director at IDS, said: "IDS has proved itself over two decades to be a strong business with an ambition for growth, and we will be building on the support and infrastructure that being part of Saint Gobain has given us over 20 years. It's very much business as usual and we look forward to continuing our partnerships with our trusted customer and supplier base. With Chiltern, Secure Trust Bank and Tony's support, we can build on our leading market position, as well as expanding our product offering, to drive faster growth."
James Ambrose, regional sales director at Secure Trust Bank Commercial Finance, said: "IDS is a well-established UK brand with a management team experienced in working both independently and as part of a larger organisation. We have worked closely with them and Chiltern Capital to understand the business' trajectory and plans for the years ahead, to create a flexible facility that enables the MBO whilst providing a solid foundation of growth for the future."
Joe Bennett, investment director at Chiltern Capital, added: "It's been a pleasure to work with the team at Secure Trust Bank on this transaction, as they took the time to understand the business and its financing requirements before delivering a flexible and bespoke structure within our tight timescales. With our investment and strategic support, IDS is well positioned to accelerate the development of its product portfolio and enhance its operational footprint, to better serve its trusted customers and suppliers amongst a backdrop of growing market demand for its services."