Coventry & Warwickshire Local Enterprise Partnership to disband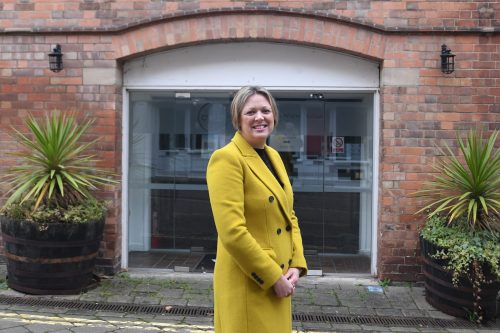 The board of the Coventry & Warwickshire Local Enterprise Partnership (CWLEP) has agreed to cease its function by the end of March.
This follows the Government's announcement earlier in the year in the Levelling-Up White Paper, that LEPs in England are to integrate into local democratic institutions.
The Chair of the CWLEP has now spoken of her pride in its achievements over the last 11 years and has vowed its legacy will live on.
CWLEP has brought £191m of investment to the area since 2011 which has been match-funded by £407.4m for a wide range of projects throughout Coventry and Warwickshire. The LEP says this has led to the creation of more than 17,500 jobs and support for 6,200 learners.
It also received three rounds of funding from the Government's Local Growth Fund which has resulted in 5,500 homes being built, 150,000 sq m of commercial floorspace alongside the WMG's Degree Apprenticeship Centre and WCG's Trident Centre.
The Coventry & Warwickshire Growth Hub will now be established as a stand-alone entity with a new board and governance structure as a community interest company.
The CW Growth Hub will also integrate Coventry & Warwickshire Champions and Coventry & Warwickshire Place Board with the new group initially funded by legacy monies from CWLEP and Local Authorities.
Sarah Windrum, the Chair of CWLEP, said: "CWLEP leaves a lasting legacy of which we can all be proud.
"CWLEP is, and always has been, one of the top performing LEPs in England, and Coventry & Warwickshire continues to outperform many other areas in the UK as an attractive location for new investment.
"This was highlighted when CWLEP successfully led the bid to build the UK Battery Industrialisation Centre (UKBIC) in our area alongside Coventry City Council and the University of Warwick and the £132 million secured was the single biggest investment by Government into any LEP area.
"I would like to thank all the CWLEP Board Directors and members of the Business Groups, past and present, for voluntarily giving us their time and energy and making our region the exciting place it is to live, work, study, and invest. Their commitment has been second to none and it has been a pleasure to share their ideas and enthusiasm.
"I also want to pay tribute to the hard-working and dedicated CWLEP team who have ensured we deliver the best outcomes for everyone who lives, works, studies, or visits Coventry & Warwickshire."