People: Fisher German; DWF; and more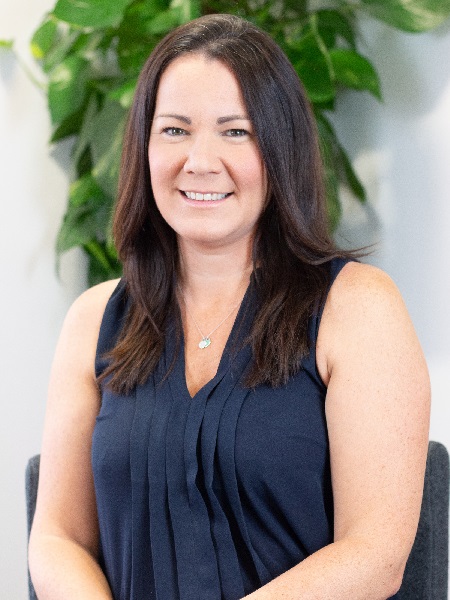 A property consultancy has announced a raft of promotions in the Midlands.
Fisher German has promoted 14staff and nine partners at its offices in Ashby, Birmingham, Market Harborough and Worcester across all areas of the business.
Rachel Bridge, Iain Long and Richard Gent have become partners within Fisher German's Infrastructure Services division, Ben Longstaff is now a partner in the Agency division, Angela Brooks becomes a partner within Advisory Services, and Charlotte Gore has been promoted to partner within the Property Management division through her work in agribusiness.
Further partner promotions include Charles Warrack within Commercial Property agency, and Kerry Whitehall and Ashish Patel in Commercial Property Management.
Promotions in the Midlands include Tom Beeley in the firm's Sustainable Energy team, who has been promoted to associate after playing a key role in growing Fisher German's Delivering Net Zero service.
James Beverley has been promoted to associate in the firm's Advisory Services division after helping landowners, land promoters and housing developers complete major development projects.
The firm has also strengthened the foundations of its Infrastructure Services division, with its staff making up five of the Ashby office's eleven promotions.
Laura Knight is now associate partner, Lucy Whitaker and Ellie-May Craddock are now associates, while Liz Ashton and Rebecca Taylor have become senior administrators.
The firm's Agency division, also in Ashby, that is responsible for selling land for property development has promoted Matthew Handford to associate, and Charles Barton to senior surveyor.
Ian McKenzie and Alex Watts have also been promoted to associate partner and associate respectively in the Property Management and Consultancy division, and Jill Bonser has become senior quality and compliance manager.
Ellie Savage has become a senior surveyor at the Worcester office, while Michelle Lee has been promoted to a senior client accountant in Birmingham.
The promotions come after the firm's merger with Matthews & Goodman earlier in the year, which created one of the largest providers of multi-disciplinary property services in the UK, with a turnover approaching £60 million with 29 offices.
Senior partner at Fisher German Duncan Bedhall said: "We are once again pleased to see a high number of people advancing within the firm as part of our career progression framework.
"As our business and Partnership continue to grow, we are seeing an increase in opportunities for our colleagues to develop and progress their careers, with a wide variety of career pathways available beyond the traditional graduate route. It is an incredibly exciting time to be working at Fisher German."
:::
DWF has appointed a six-strong team of fraud experts into the Birmingham office to join its global counter fraud team.
The team is led by director Neville Sampson, who has more than 15 years experience in fraud defence litigation and who has worked very closely with various insurers over the years in developing robust fraud philosophies and establishing successful fraud defence strategies.
Sampson and the team – joining from DAC Beachcroft – bring with them key market expertise.
Sampson is joined by senior associate Amy Goodwin, associate Cath Murdock, solicitor Rohini Kapoor and senior paralegal Fareen Akhtar. The final member of the team Angela Tank, will arrive at DWF in early November. All come with significant fraud experience and will be a valuable addition to DWF's successful global team.
The team will join partners Miles Hepworth and Mike Henman and their fraud team in DWF's Birmingham office.
Lorraine Carolan, partner and global head of fraud at DWF, said: "Neville and his team have an excellent reputation for client service and putting clients first in delivering a great service with great results. I am really looking forward to working with the team and our clients to continue to innovate our legal services in combatting fraud."
Glyn Jones, DWF's global head of insurance, says: "I am delighted to welcome Neville and his team to DWF. Neville enjoys a market leading reputation and together with his team he will further strengthen our already class leading specialist fraud team operating across the UK and into Europe. This is a further sign of our commitment to the insurance and financial sector as well as to the growth of the wider DWF business."
:::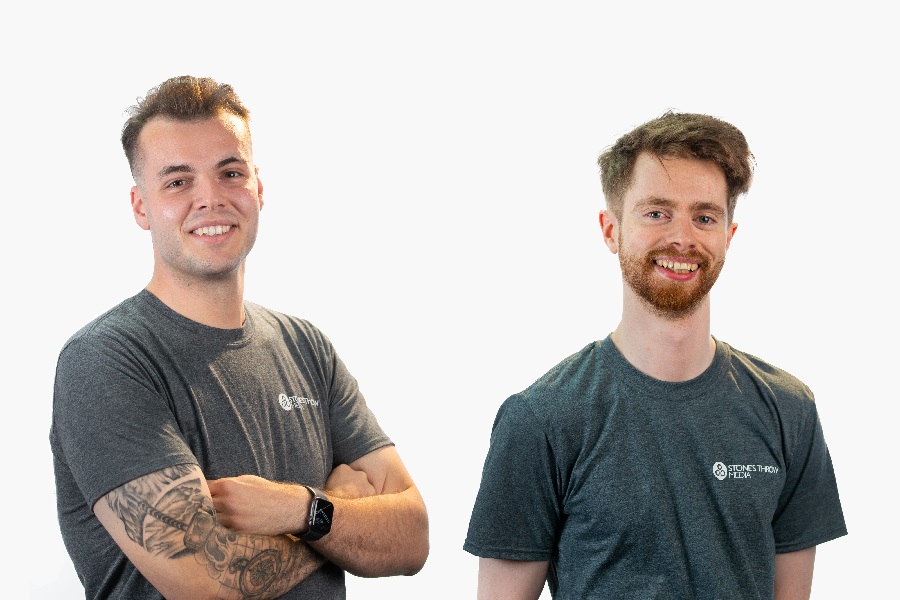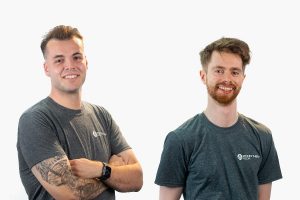 Video, animation and livestreaming agency Stone's Throw Media has expanded its workforce by welcoming two new members to the team.
Ricky Lynch and Phil Shireby both join the digital agency in the roles of videographer expanding the Stone's Throw Media team to nine employees.
Lynch joins Stone's Throw Media as a graduate from the University of Wolverhampton. He comes with relevant experience, having produced high quality videos during his studies.
Shireby has worked in the video production industry for seven years and brings a wealth of experience to the team. Not only is he adept at editing, but also has the capability to support the animation department with motion graphics.
Stone's Throw Media was launched in 2011 by founders Mike Chinn and Matt Weston after they met on a University of Wolverhampton media course.
Weston said: "We are delighted Ricky and Phil have joined us as we continue to progress as a business. It is great to welcome two members to the team who bring a wealth of experience to our growing team."
Chinn added: "Ricky and Phil's video production experience will be a real asset to the business and provide us with additional capabilities and resources to grow the business further."
Based at Wolverhampton Science Park, Stone's Throw Media's clients include Redrow, JLR and Wolverhampton Wanderers.