Creative consultancy achieves B Corp certification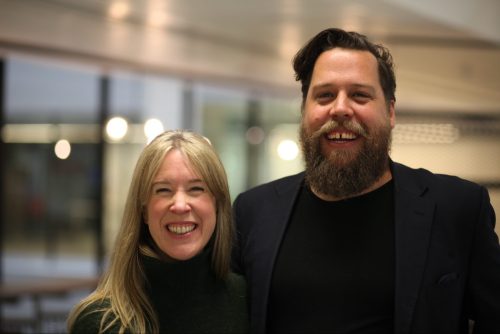 Emperor, an employee-owned creative communications consultancy, has announced its certification as a B Corporation®.
The firm has met the governance, social and environmental standards which reflect its goals outside of profit alongside showing responsible business practices relating to the employee ownership impact business model and its pledges.
Founded in 1996, Emperor now employs more than 300 people across its studios in Warwick, Manchester, London, Edinburgh and Dubai.
Emperor says the certification has presented its commitment to people and the planet. The firm achieved a B Corp Impact Assessment (BIA) score of 113.4. The median score for ordinary businesses that complete the BIA is 50.9 and to achieve certification companies require an 80+ score.
The consultancy also says its career development and training programs, charity and pro-bono work, coaching and mentoring as well as its ESG targets all led towards its B Corp Certification.
Emperor is now part of a community of 5,575 businesses globally that have B Corp Certification. The B Corp community in the UK represents a broad cross-section of industries and sizes, comprising over 950 companies including well-known brands such as The Guardian and Innocent.
Chris Turner, Executive Director of B Lab UK, said: "This is a movement of companies who are committed to changing how business operates and believe business really can be a force for good. We know that Emperor is going to be a fantastic addition to the community and will continue driving the conversation forward".
"Being able to welcome Emperor to the B Corp community is hugely exciting. Their commitment to doing business differently will be an inspiration to others and really help spread the idea that we can redefine success in business to be as much about people and planet as it is about profit".
Vic Sugg and Cam Gunn, Co-CEOs of Emperor said: "We're proud to be joining the B Corp community and continue our long-term commitment to responsible business. At Emperor, we've always pushed ourselves to operate responsibly – it's a core principle of the way we work. We're looking forward to continuous improvement as part of the B Corp community."