£95m HS2 Interchange car park gets the go-ahead at Arden Cross

A £95m multi-storey car park is set to be built alongside the HS2 Interchange Station at Arden Cross after Solihull Council voted to approve planning permission.
Up to 30 hectares of land will be transformed into a 4,000-space, nine-storey car park with two floors below ground. Plans also feature facilities for 400 electric vehicle charging points, connected-autonomous vehicles and a mobility hub for cycle and scooter hire.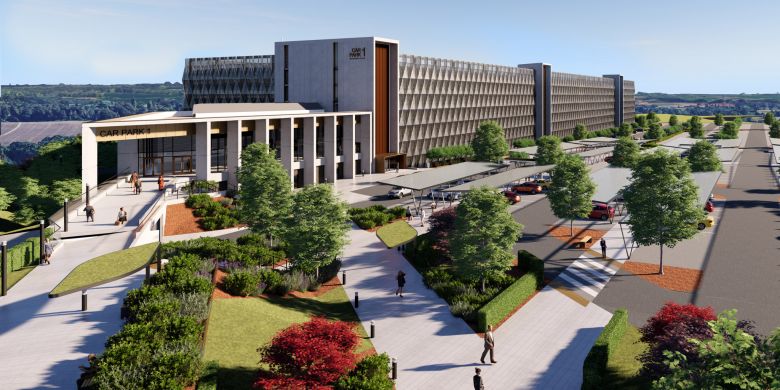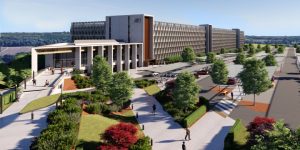 An additional 500 surface-level parking spaces will feature alongside the car park which in the future could be turned into a second, 3,000-space multi-storey car park if required.
Plans have been spearheaded by Solihull's Urban Growth Company (UGC), the strategic delivery vehicle set up to maximise the growth opportunities associated with HS2. The original plans proposed a 7,500 surface-level car park but have since been changed, resulting in 74 acres of land being freed up for other projects.
The development is part of wider aims by UGC to create up to 8,000 homes, deliver 70,000 new and safeguarded jobs, develop 650,000 m2 of commercial space, add £6.2bn GVA per annum to the economy and make 1.3m people within a 45-minute public transport commute.
Solihull Metropolitan Borough Council leader Ian Courts said: "Maximising the obvious economic and employment benefits of HS2 coming to Solihull is a priority for the council but so is protecting and enhancing the distinctive character of our borough.
"Focusing on the efficient development of this key site will not only deliver new homes, jobs and investment but also help to relieve the pressure on other areas of our green belt in Solihull."
Jonathan Bretherton, managing director of the UGC said: "We warmly welcome the council's decision to support this key part of the development of the new HS2 Interchange Station at Arden Cross. This decision is hugely significant in unlocking new jobs, opportunities and economic growth for the region – it is about so much more than just a car park.
"By freeing up more land for employment use on the Arden Cross site, we are facilitating a greater economic impact for the region."
Construction will be timed to support the opening of HS2 from 2029-2033.
Vinci was announced as the design and build contractor for the project earlier in the year and have since been working up the detailed design. Additional planning, architectural and landscaping support is being provided by Cundall, Associated Architects and Fira.