Partnership set to manufacture electric vehicles in Coventry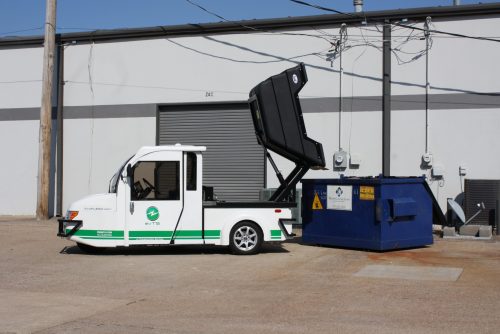 A partnership has been formed that will see electric vehicles being built in the Midlands for the first time.
Coventry's Evtec Group has announced a strategic partnership with ev Transportation Services (evTS), an American electric vehicle manufacturer focused on the essential services and urban e-mobility markets.
Designed for markets such as last-mile delivery, security and estate maintenance, the adaptable FireFly ESV can be built as a van, tipper, with a refrigerated unit or any item a business needs to transport in a zero-emission vehicle.
evTS was formed to manufacture, distribute and service it's pure-electric lightweight commercial utility vehicles in the U.K. and throughout Europe, starting with the FireFly ESV. The partnership aims to sell up to 5,000 FireFly vehicles in the UK over the next three years.
Evtec Group which focuses on the electric vehicle supply chain and the end-to-end lifecycle of EVs will support evTS with its sales, marketing, service, and manufacturing operations in both the U.K. and Western Europe. To ensure FireFly secures all UK regulatory approvals needed to manufacture and operate in the UK, the partnership is working with Sprint Power.
Evtec Group Chairman David Roberts said: "The innovative FireFly is going to play an important role in the increasing zero-emission rapid response utility vehicle and last-mile delivery sector. We are thrilled to partner with evTS to bring it to the U.K. The opportunity to boost automotive manufacturing jobs to Coventry is equally exciting".
Keith Stanton, Evtec Group CEO and Former Aston Martin Executive, added: "Evtec, leveraging its supply chain and manufacturing expertise, is incredibly well positioned to grow alongside evTS in what is an incredibly exciting market. Electric vehicles are undoubtedly the future in the U.K. and Evtec is pleased to play its part in the energy transition, making cities across Europe cleaner and quieter than ever before. We look forward to the completion of regulatory approval efforts in the U.K. so that we can finalize preparations for our European manufacturing and commercialization efforts."
David Solomont, Chairman and CEO of evTS, added: "I am confident that, in partnership with the Evtec Group, we are poised for significant potential success in the European market. By leveraging Evtec's legacy of automotive manufacturing leadership, we significantly derisk our manufacturing, sales, and service efforts in what has the potential to be a significant market for evTS".