City Briefs: Paragon Bank; Solid State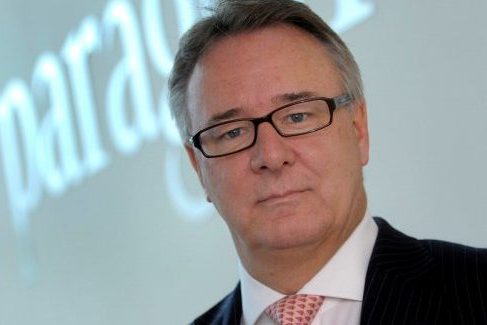 Solihull's Paragon Bank has said its maintained progress seen in 2021 into 2022 as the group's statutory profit before tax increased by 95.6% to £417.9m (2021: £213.7m) this year.
Through a combination of loan growth, widening net interest margins and cost control, Paragon says has resulted in profit before fair value items increasing by 16.4% to £226m (2021: £194.2m).
It's total dividend is up 9.6% to 28.6p (2021: 26.1p) "reflecting smoothing of pandemic catch-ups in 2021".
Nigel Terrington, Chief Executive of Paragon said: "These results reflect an outstanding financial and operational performance, delivering good growth, enhanced margins and improved cost efficiency, all combining to deliver strong returns to shareholders.
"As a leading specialist banking group we are increasingly using technology to strengthen our franchises. New digital platforms introduced in the last year are already seeing tangible evidence of an enhanced customer proposition and service delivery, as well as improved cost efficiencies.
"Our cautious risk appetite, high quality loan book and extensive through-the-cycle experience ensure we are well positioned as we head into 2023 and are fully prepared to support our customers' needs."
Technology manufacturer Solid State has revealed revenues of £59.4m (H1 2021/22: £39.4m), up 51% on the prior period – despite the challenges presented by the electronics supply chain constraints and the war in Ukraine.
Adjusted profit before tax has also increased to £5.23m up 59.9%.
The acquisition of US based Custom Power in early August 2022, funded by an oversubscribed placing raising £28.26m and a new term loan of £13m provided by Lloyds Bank, has increased Solid State's global reach and product offering.
Nigel Rogers, Chairman of Solid State, said: "The Group has delivered excellent first half results and is building strong momentum despite a more challenging macro-economic climate.
"The successful acquisition of Custom Power has added resilience to the Group and accelerated the expansion of our Power business in the key North American market.  We continue to see acquisitions as a key pillar of our growth strategy alongside internal investment to fuel organic growth.
"Group-wide we have worked closely with customers and suppliers to mitigate the impact of global component shortages and macro-economic challenges. This is evident in the order flow and the strong open order book, which gives the Board confidence in the outturn1 for the full year."