Birmingham sites to be sold after investigation into £3.3bn takeover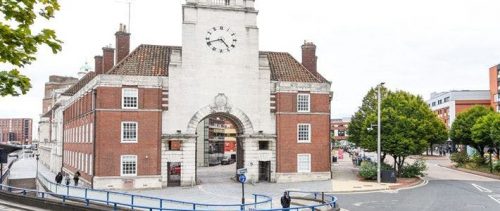 An investigation by the competition authorities into the £3.3bn takeover of student accommodation provider Student Roost has resulted in the promise to sell two Birmingham sites.
Student Roost's The Heights and The Old Fire Station developments, on the edge of Birmingham city centre, will be put up for sale as a condition of the Competition and Markets Authority (CMA) approving GIC and Greystar's purchase.
The CMA had previously judged the deal created "a realistic prospect of a substantial lessening of competition" in the provision of corporate purpose-built student accommodation in Birmingham.
Student Roost owns and operates more than 50 sites across 22 university towns and cities, stretching from Aberdeen to Brighton. The CMA believed that the combined businesses would continue to face sufficient competition from other accommodation providers in most cities, but in Birmingham it would not – "potentially resulting in higher prices and lower quality services for students".
GIC and Greystar had suggested a partial sale, but the CMA was only satisfied by both The Heights and The Old Fire Station having new owners.
However the competition authority was relaxed about the need to find an upfront buyer, and has been reassured by evidence that "there are multiple potential suitable purchasers, that several
potential suitable purchasers have already expressed or confirmed their interest, and that multiple potential purchasers have experience acquiring and operating purpose-built student accommodation sites".