People: Clearwater International; L&Q Estates; and more
Birmingham headquartered global corporate finance advisory firm Clearwater International is intensifying its investment in the high-growth financial services market with the appointment of Greg Cant as partner and head of financial services.
This latest strategic move further strengthens Clearwater's presence in the financial services sector across its UK and European offices, with the firm having advised on over 60 deals worth a combined €2.5bn in diverse segments such as wealth, insurance and specialist lending.
Clearwater says its investment in appointing a well-known market specialist presents an opportunity for the firm to deepen its expertise in financial services and will support the ongoing growth seen within the industry across Europe.
Cant joins with nearly 30 years' mid-market corporate finance experience, including 21 years at Rothschild & Co, where he worked on more than 50 transactions spanning acquisitions, disposals, fund raisings and IPOs.
Most recently he was chief of staff and director of corporate finance and development at specialist FTSE 250 banking group Provident Financial and was involved in the successful defence of Non-Standard Finance's £1.3bn hostile bid in 2019.
In his new role Cant will focus on leading Clearwater's Financial Services sector team, strengthening the firm's relationships with private equity and corporate clients, and transacting across a range of deals within the industry.
Greg will be based in Clearwater's office in Leeds and his arrival will further strengthen its 15-strong team and coverage in Yorkshire, one of the UK's key regions for the financial services industry.
Mark Taylor, UK CEO of Clearwater International, said: "This is a great start to 2023 and signals our intent to continue investing in the best talent and delivering specialist support for key international growth sectors such as financial services.
"Greg has unparalleled experience across a wide range of transactions in this market and brings a valuable 'in-house' perspective from his time working for a major listed banking group.
"His leadership will help us build on the platform we've established in financial services and ensure even more management teams and investors can access crucial, high-quality insight and advice from our sector experts."
Cant said: "I'm proud to be joining at such an exciting time with the business continuing to extend and develop its capabilities across territories, sectors and areas such as ESG.
"Clearwater's performance over the last few years speaks for itself and evidences the strength of its track record and reputation for delivery, particularly when it comes to complex, sizeable deals with sophisticated funding requirements.
"I'm looking forward to collaborating with colleagues in the international Financial Services team, Debt Advisory team and in the rapidly growing Leeds office to drive further success in 2023 and beyond."
:::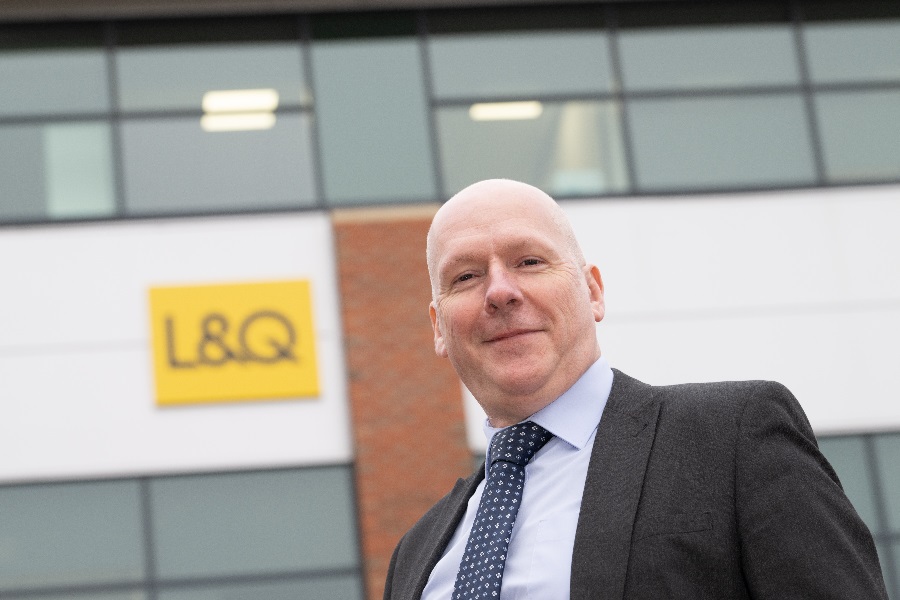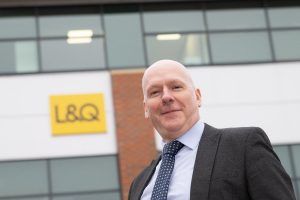 Land promoter and developer L&Q Estates has started 2023 by making a major appointment.
Graham Whitehouse has been appointed engineering director at the Warwick-based company.
He has nearly 40 years experience in the civil engineering and water industry and for the last two decades has been working with developers on a range of multi-disciplinary projects.
Whitehouse has previously worked at Halcrow, which was acquired by CH2M Hill, and has joined L&Q Estates from Wardell Armstrong where he was technical director before being promoted to regional director at its Birmingham office in 2018.
He said: "I have been involved in the civil/water industry since leaving school which has evolved over the years to include more disciplines.
"I have worked with L&Q Estates previously on a consultancy basis so I know I am joining a business with top-class people.
"I will be involved in the development portfolio as well as high-level feasibility studies and progressing schemes that I have previously worked on.
"I have always worked for local authorities or as a consultant so this will be a change but I'm very excited to be overseeing the water aspect of schemes which L&Q Estates is involved in."
Adrian Clack, managing director at L&Q Estates, said: "Many of the senior management team have worked with Graham in the past and we are delighted he is bringing his vast experience of all aspects of water infrastructure to L&Q Estates.
"It is a really important element on the many multi-disciplinary projects we are involved in throughout the UK and his advice and knowledge will be key in moving schemes forward."
:::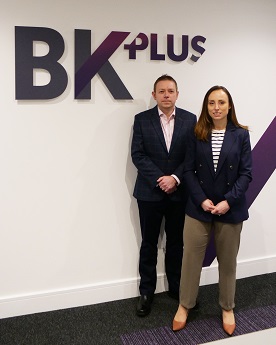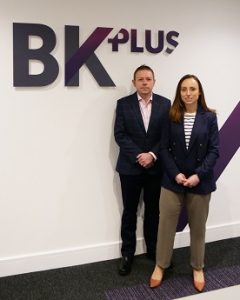 One of the UK's fastest-growing business advisory firms BK Plus has made another senior appointment and continues to expand its specialist banking and restructuring team.
Louise Corbishley has been appointed as senior manager, to work alongside Richard Tonks, Kim Richards, and the wider team in supporting SMEs and owner-managed businesses.
BK Plus has gone from strength to strength since its formation in 2021, now with seven offices and further  significant expansion plans to continue throughout the year.
Richard Tonks, head of the banking and restructuring team at BK Plus, said: "We are delighted that Louise has joined the team. With businesses still feeling the effects of COVID, increased energy costs, supply chain issues, and other difficulties, we are now even better placed to assist companies and businesses to help navigate these challenging conditions."
"Securing someone of Louise's experience and quality is yet another example of BK Plus' commitment to organic growth and excellent service delivery.  Combined with the firm's ongoing acquisition strategy, we believe that our increased presence will be felt across the advisory sector."
Corbishley said: "I am delighted to join BK Plus and look forward to supporting Richard, Kim, and the wider team to providing advice and support to companies and their stakeholders.  Given the current economic climate, where several factors may be causing challenges for the business community, please get in touch at the earliest opportunity to discuss how we can help."