City briefs: Melrose; Luceco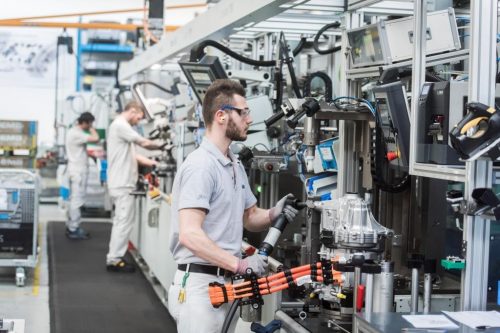 Birmingham manufacturer Melrose Industries has revealed its newly formed DemergerCo took in £5.2bn of revenue in 2022.
It's reported £320-£330m in operating profit – a 21% increase from the previous year.
The group announced in September that it was to demerge its GKN Automotive and GKN Powder Metallurgy businesses from the group, into an independent and separately listed company.
GKN's automotive and powder metallurgy businesses are now separated from Melrose's aerospace arm and formed DemergerCo by way of a demerger of shares.
Melrose's aerospace division traded in line with expectations in 2022 and is experiencing "continued strong momentum" into 2023.
Simon Peckham, Chief Executive of Melrose Industries PLC, said: "We are proud of what has been achieved at DemergerCo during our ownership and are sure that with its excellent management team it will have a successful future as an independent group".
Luceco, the supplier of wiring accessories, EV chargers, LED lighting, and portable power products, is expecting to report revenues of £206m in 2022.
Whilst revenue was 22% lower than in Q4 2021, it was 10% higher than pre-Covid Q4 2019. Luceco also has revealed its operating profit is estimated to be at the upper end of the previously guided range of £20-22m.
Destocking by the firms retail and hybrid customers accelerated in Q4, accounting for nearly all of the group's year-on-year reduction in revenue.
The impact of inflation has reduced in recent months for Luceco as sea container prices and currency rates have moved in its favour. At current prices, this would lead to a reduction in the firms annual cost base, once existing inventory has been sold through and current hedging arrangements mature.
Commenting on trading, John Hornby, Chief Executive Officer of Luceco said: "Whilst our overall result for 2022 was inevitably held back by customer destocking activity, I am pleased with the way we ended the year.
 
"Our increased share of the professional contractor market, which we have focused on building over recent years, has undoubtedly helped to mitigate the slowdown in consumer-led construction activity. I am also pleased with our improving gross margin and strong cash generation, which underline the strength of our business model. A healthy balance sheet enables us to plan with confidence.
 
"We remain appropriately cautious about near-term prospects until the unusually wide range of macroeconomic outcomes for 2023 begins to narrow. However, solid progress at the end of 2022 serves to underline that our robust business model and operational platform mean that we are well positioned to prosper as market conditions improve."