Global law firm plans to double its Midlands presence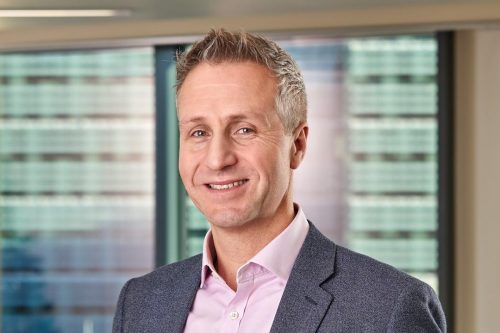 Squire Patton Boggs plans to double the size of its Midlands office as part of a significant investment in the region by the global law firm.
It has the ambition of adding around 100 fee-earners over the next five years. The investment in an enlarged team will be complemented with an investment in new office space when its current lease expires as part of the international law firm's commitment to the Midlands.
Tom Durrant starts work today as the firm's Birmingham office managing partner, after 16 years with Edmund Street neighbour Gateley, with the task of delivering the ambitious strategy.
"Changing 100 fee-earners to 200 is enormous in percentage growth terms, but actually it's not an enormous stride in terms of what the market can do, because this is a very, very big market in the Midlands," he told TheBusinessDesk.com.
"There is a lot of potential here for SPB to expand significantly, particularly in the areas we want to invest in."
Durrant is returning to the firm and the office that he first joined in 1996 as a University of Liverpool graduate when it was then called Edge Ellison.
He said: "Why SPB really appealed to me is I can absolutely see it wasn't just that they're ambitious – and clearly they are and [European managing partner] Jonathan Jones is very good at articulating the ambition – but he isn't cautious about it, either.
"The business has planned to invest all the way through whatever happens next, whether that cycle is flat, a slight dip, or even more than a slight dip, because they recognise that you've got to use your money and your time and your people wisely now."
Durrant is taking over from Charlie Frost, who is taking up the role of general counsel. Frost led the Birmingham office for a matter of weeks before the first lockdown emptied the office.
As an experienced corporate partner specialising in private equity work, Durrant's appointment as head of office is part of a broader strategy to have "market-facing teams" at the heart of the office's operations.
"There are lots and lots of really good specialisms in this office. Some of them are absolutely market leading, and, in some cases, it's teams are run from this office for the whole of the European LLP at SPB," he said.
"But they tend not to be the market facing teams – banking, corporate, restructuring, real estate.
"Those are the teams we will be looking to make an immediate investment because it's driving that sort of transactional activity that should secure us a wider range of clients of the entrepreneurial, proactive, growth-type that naturally we want to act for."
Achieving that repositioning will address what Durrant, as a competitor, saw as a perception the firm was "punching below their weight".
He added: "Because this is going to be a big growth cycle for the firm, there are opportunities for people to come in here and do really good work and have an accelerated career development and career progression.
"We are dynamic, we are high energy. This is a growth business and a growth opportunity locally. We're looking for the sort of motivated, ambitious people that that would appeal to."
Durrant described the current situation as "a wait-and-see market" that is affecting deals activity and decision-making within companies more generally.
"I don't think that market activity has dropped off as significantly as it might have done. But if you're doing any comparables, when you look at Q3 or Q4 in 2022, you're comparing back to an absolute high watermark, arguably of a generation.
"If you normalise for a longer period of time, then I suspect what we're looking at here is a pause. The corporate finance advisory community will talk about great work in progress, fantastic projects that they are mandated on.
"But what they might not be doing right now is launching those processes, they might just be waiting to see what drops out of the next couple of quarters.
But while the economy and wider business community and on pause, Squire Patton Boggs is about to press the fast forward button.
"There's a recognition that this investment has to be structured, it has to be significant, it has to be planned, and it has to be front loaded," said Durrant.
"We're going to going out into the market and really aggressively pushing the recruitment agenda for this office at all levels."