Business parks acquired totalling 175,000 sq ft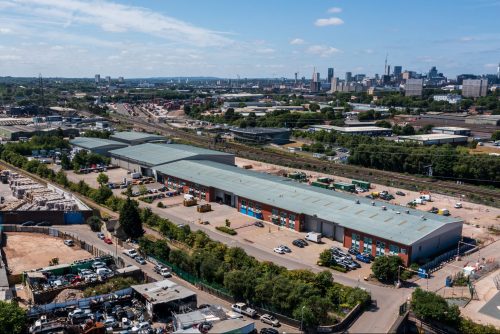 St. Modwen Logistics has completed two acquisitions in Birmingham and Manchester adding 175,000 sq ft to its portfolio.
The firm has purchased Network Park industrial estate near Birmingham, which comprises of six modern warehouse units totalling 80,000 sq ft, as well as Ashburton Park in Manchester – a 95,000 sq ft estate at Trafford Park, one of the largest business parks in Europe, home to more than 1,300 businesses employing around 35,000 people.
James Cooper, head of transactions at St. Modwen Logistics said: "These acquisitions further expand our footprint in two of the UK's most established and competitive industrial and logistics locations, offering our customers access to national and international distribution networks, as well as to large urban populations which increasingly value next-day and same-day delivery services.
"We are continuing to explore additional opportunities to grow our portfolio through the development and acquisition of best-in-class logistics space in areas of structurally high demand."