Inbound deals hit 15-year high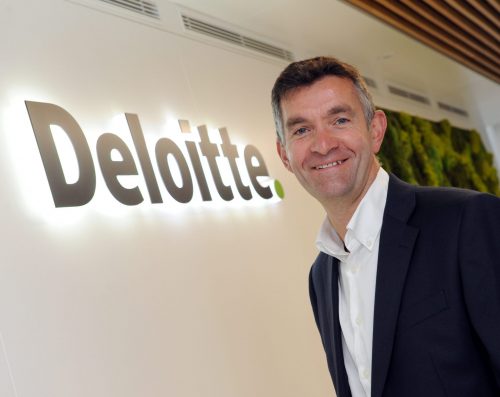 The number of inbound cross-border deals completed in the Midlands reached a 15 year-high last year, according to Deloitte's Cross Border Deals Radar.
A total of 91 inbound transactions were completed in 2022.
The research, conducted quarterly in collaboration with Experian Market IQ, tracks inbound and outbound M&A activity between investors and corporates in the Midlands and overseas. The results from 2022 reveal that inbound dealmaking across the Midlands was at its highest volume since 2007, when a record 93 inbound deals were completed.
Manufacturing remained the region's most targeted sector for inbound investment, accounting for 41% (37) of all inbound deals. This was followed by the professional services sector, with information & communication and financial & insurance companies accounting for 16 and seven inbound deals respectively across the year.
The West Midlands in particular saw a substantial rise in inbound deal activity, with 51 deals completed in 2022, representing a 28% increase on inbound activity in 2021, when 40 deals were completed. This rise in activity saw at least £7bn of foreign investment into the regional economy. Meanwhile, 40 inbound deals were completed across the East Midlands, representing an 11% increase on 2021 volumes.
Overall, the Midlands placed third in inbound deal activity across the UK, with only London (190) and the South East (114) seeing more inbound investment in 2022.
Outbound investment also hit record heights, with deal volumes at the highest levels this century. Midlands-based businesses completed 54 deals for overseas companies in 2022, beating the previous record set in 2000 when 50 outbound deals were completed.
East Midlands businesses led the way for overseas investment with 31 deals, almost twice that of 2021 when there were 16 transactions.
Nick Carr, corporate finance director at Deloitte, said: "Despite a generally challenging year for businesses across the UK, it is great to see the Midlands record such strong growth in both inbound and outbound investment, which is testament to the international competitiveness of companies in the region.
"Whilst the Midlands' traditional manufacturing base is still the leading source of deal volumes, it's also encouraging to see a more diverse mix of sectors being invested in, with a large number of deals across TMT, financial services, healthcare and life sciences. This reflects the evolving industry picture across the wider Midlands.
"Looking to the year ahead, the economic and geo-political headwinds from 2022 have impacted business confidence and it's likely we'll see that reflected, to a certain extent, in more subdued domestic and cross-border deal activity.
"Regional transaction volumes are unlikely to climb at the rate they did last year, but it is not all doom and gloom. There is appetite from businesses to grow, and it's clear that the Midlands remains a highly competitive market for foreign investment, helping to connect the region to the wider global economy."