People: Johnson Fellows; FRP; R3
Property consultancy Johnson Fellows has appointed a new associate partner to strengthen its property management team in Birmingham.
Tina Hothi has more than 22 years surveying experience, working in both the commercial and residential sectors.
Her primary focus is within commercial property management, and her experience includes managing a variety of properties across the UK, Channel Islands and Gibraltar. These include shops and retail parades, office buildings, banks, industrial estates, and power stations.
As associate partner at Johnson Fellows, Hothi will deal with corporate estate management, investment portfolio management, landlord service charge management, database management and service charge budget management.
She joins the company from Esurv where she was an operational surveyor. Her career also includes spells as a senior surveyor at BNP Paribas and GVA (now Avison Young).
She said: "I am very excited to be joining Johnson Fellows which has a wonderful reputation in the property sector built on the hard work and professionalism shown by the team. I am looking forward to helping to drive the property management team forward, providing outstanding service for existing and new clients."
Property management partner Ian Starbuck said: "Tina has more than 20 years' experience and will use the knowledge and expertise she has gained to provide our clients with the highest levels of service. I'm sure she will be a very valuable addition to our team of surveyors who manage an extensive range of retail, industrial and office properties throughout the UK.  Our client base includes national multiple retailers, landlords, property companies, pension funds and private investors."
:::
A dozen staff have been made partners at specialist business advisory firm FRP.
The new partner announcements come as a total 73 promotions have been made across FRP's corporate finance, restructuring advisory, financial advisory, forensic services and business development teams, as well as support functions including IT and HR.
Among those promoted are Bilal Hasan who has been named partner within FRP Corporate Finance, operating out of the firm's Reading and London West End offices.
At FRP's City of London office, David Hinrichsen has been named partner in the restructuring advisory team, while Justin Matthews and Richard Sanfourche are now partners within the firm's financial advisory team. Clare Quinn-Waters has been promoted to partner within its business development team.
In Birmingham, Ben Jones and Gemma Jones have been promoted to partner in FRP's restructuring advisory and financial advisory teams, respectively. FRP's Bristol office has promoted Jonathan Dunn to partner within the firm's restructuring advisory team while Matt Whitchurch is now a partner within its financial advisory team.
Mark Hodgett has been promoted to partner within the Leeds-based restructuring advisory team, while Phil Harris has been appointed partner in the restructuring advisory team based in Brighton.
Finally, Sarah Cook has been promoted to partner within the restructuring advisory team at FRP's St Albans office.
The appointments come after a year of further growth for AIM-listed FRP, which has launched a new financial advisory pillar to meet client demand and opened its first overseas office in Cyprus.
With more than 570 people and 88 partners across 27 office locations, FRP also offers corporate restructuring, corporate finance, debt advisory and forensic services.
Jeremy French, COO at FRP, said: "This latest round of promotions speaks to the breadth and depth of talent in our organisation, and the opportunity for colleagues to progress and build successful careers here.
"During 2023, we will continue to recruit and invest in our people to support our growth, which is built on close collaboration between our five service pillars to deliver the best possible outcomes for our clients as the UK economy continues to evolve.
"These promotions recognise the valuable contributions that our colleagues have made to FRP's ongoing success and it's incredibly satisfying to see them continue to fulfil their potential."
:::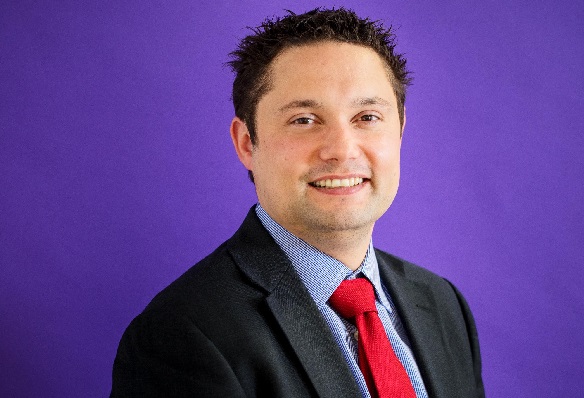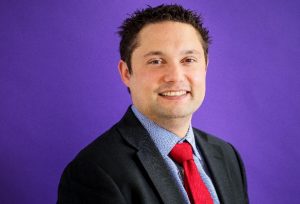 A Birmingham and Solihull-based insolvency lawyer has taken over as chair of the Midlands branch of insolvency and restructuring trade body R3.
Stephen Rome, who is a director and practice leader at law firm Thursfields, will serve a two-year term at the regional helm and will be heading up campaigns to support local businesses and individuals in financial distress.
He will be working alongside R3 and the regional committee to highlight how R3 members are able to save hundreds of companies and thousands of jobs each year, many without the need for a formal insolvency process.
Rome has been based in the Midlands for over 15 years and has a broad range of legal experience advising on commercial litigation and contentious insolvency, covering sectors such as energy, real estate, automotive and financial services.
He said: "We are facing one of the toughest periods in living memory for many Midlands businesses, with huge post-pandemic challenges and economic turbulence impacting heavily on cashflow.
"As a leading professional body, we are strongly committed to supporting our members as well as campaigning for businesses and individuals in crisis, their creditors and other stakeholders, in order to maximise outcomes for all concerned.
"R3's key message for the Midlands is that it is imperative for companies and individuals in financial difficulty to seek timely and qualified advice from a professional and reputable source.  Quite simply, the earlier we become involved, particularly at a time like the present, the more we can do to help turn things around."