New Birmingham City Council leader unveils 80% female cabinet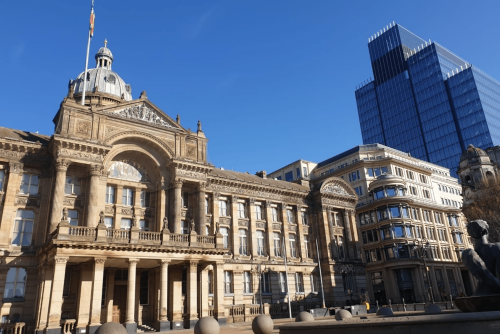 The new leader of Birmingham City Council has been installed, alongside his cabinet which is 80% female.
Cllr John Cotton was confirmed as the new Leader of the city council, while Cllr Sharon Thompson was confirmed as Deputy Leader after a critical report revealed a "dysfunctional climate" in the Labour-ran council.
The National Executive Committee (NEC) appointed the Birmingham Campaign Improvement Board last year with the group returning with more than 50 recommendations, one being that a new leader replaced Cllr Ian Ward and deputy leader Brigid Jones.
Cllr Cotton unveiled his 80% female cabinet at the city council's AGM, after the board spoke to "a concerning number of members who highlighted the levels of misogyny".
The move sees Cllrs Salma Suleman and Nicky Brennan join existing Cabinet Members Brigid Jones, Karen McCarthy, Jayne Francis, Majid Mahmood, Liz Clements and Mariam Khan.
Announcing his new cabinet, Cotton said: "I'm proud to be working with a talented team that has the vision, ability and experience to really take the city forward.
"The cabinet is 80% female and also reflects the amazing diversity of our great city.
"We're ready to work with and for every single community to deliver the service improvements our citizens deserve."