More than £100m pledged for business support services

A new £107m business support service has been launched by the West Midlands Combined Authority (WMCA), which will replace the region's Growth Hubs.
As Local Enterprise Partnerships are set to integrate into local authorities, the WMCA has formed Business Growth West Midlands in partnership with the region's seven local authorities.
More than 1,000 business owners and entrepreneurs signed up for the launch event at the Coventry Building Society Arena yesterday (September 12), to hear from inspirational speakers and business leaders.
Laura Shoaf, CEO of the WMCA, outlined the funding with £42m coming from the UK Shared Prosperity Fund, replacing funding received for LEPs by the European Regional Development Fund (ERDF).
Businesses can access free support from an advisory team, which will provide triage and diagnostic services and offer specialist programmes based on the needs of the company.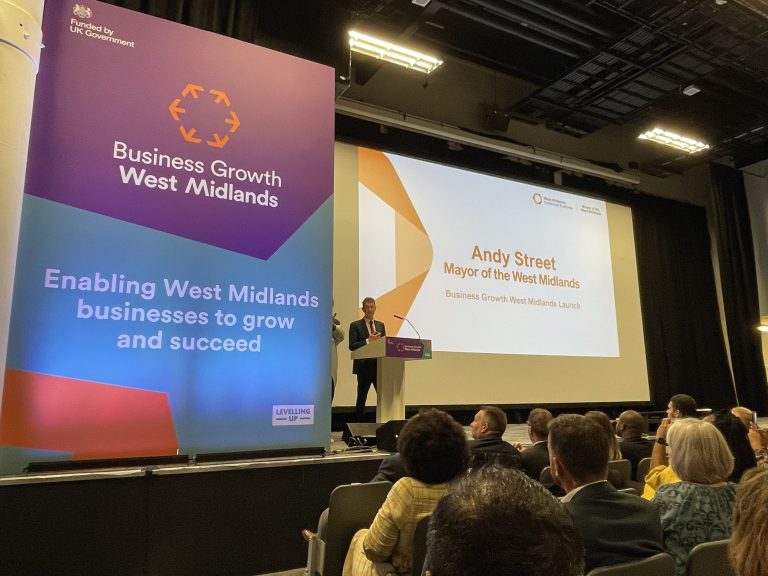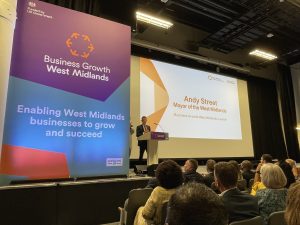 Andy Street, Mayor of the West Midlands said: "It's great to be here to help launch Business Growth West Midlands – funded by the UK Shared Prosperity Fund. BGWM will help businesses right across our region prosper – offering comprehensive support to drive business growth.
"Small and medium sized businesses are central to our regional recovery – creating jobs, fostering innovation and unearthing new markets. That's why it's so important we play our part in enabling them to thrive."
"Whether it's advice on accessing the right funding or upskilling your workers, businesses can now benefit from our new service. Together, we can ensure business goes from strength to strength here in the West Midlands.
Attendees also heard motivational and inspirational talks from two of the region's most exciting entrepreneurs.
Justice Williams, editor-in-chief of Black Business Magazine, shared stories of her business journey and revealed how asking for help showed her that no one achieves success in isolation.
In 2009, she went on to become the youngest woman of Afro-Caribbean heritage to be honoured with an MBE and was awarded Cosmopolitan Magazine's Most Inspiring Woman of the Year Award.
And Kameese Davis, founder of multi-award-winning Nylah's Naturals, discussed how failure only happens when you stop and allow it to define you.
Davis' passion for her vision shone through as the audience heard how she walked away from investment from Dragons Den and a partnership with Holland & Barratt as the deals did not align with her plan.
Both entrepreneurs endorsed Business Growth West Midlands which has helped 1,850 businesses across the region from April to July with bespoke plans.