More than 100 firefighters tackle bakery plant blaze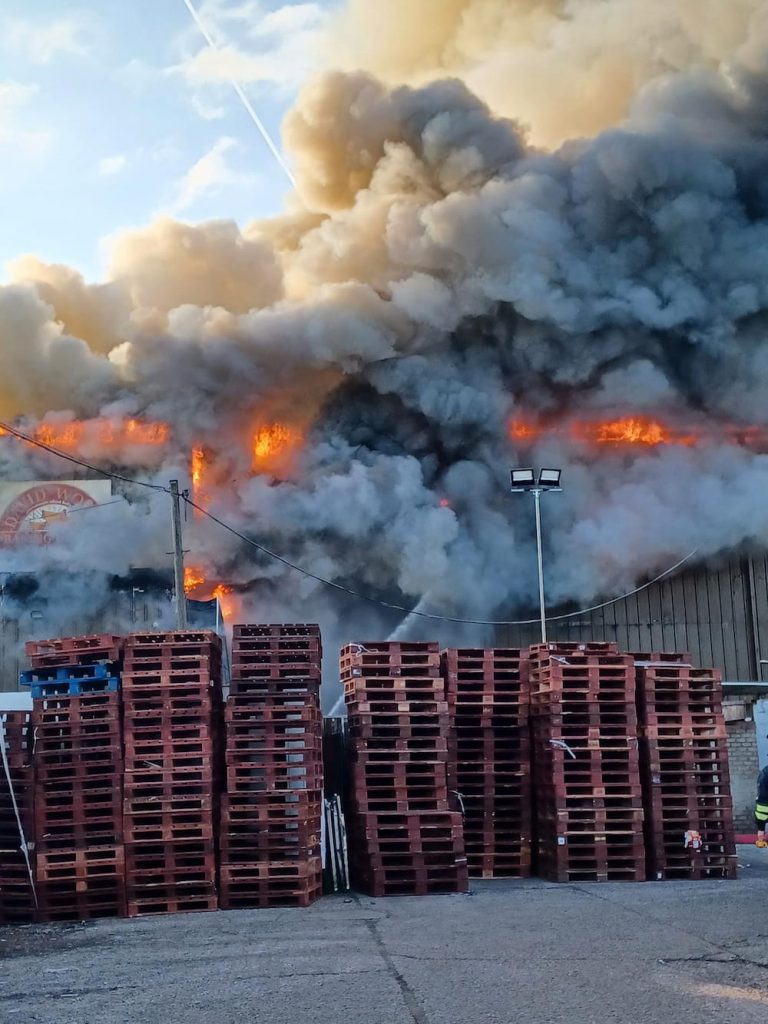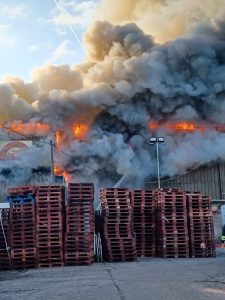 A severe fire at a Netherton bakery plant saw more than 100 firefighters respond to the blaze.
Crews were called to a fire on the first floor of David Wood Foods Bakery on Crackley Way at 12:05pm, which then spread to half of the building.
Thirty fire engines, three hydraulic platforms and a high volume water pumping unit are at the scene at the fire's peak as well as specialist technical rescue colleagues and a drone pilot.
As well as working to extinguish the fire itself, crews are using water to cool a number of flour silos and protect them from the fire.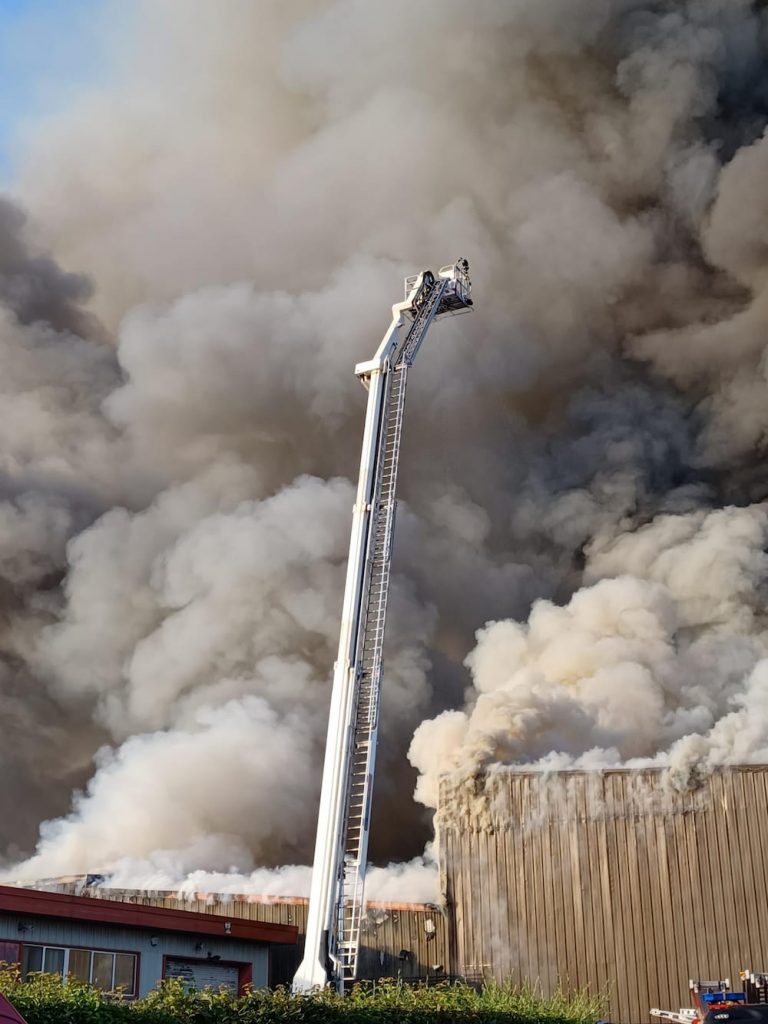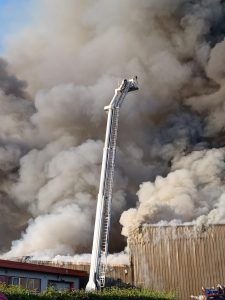 On Saturday, crews were still working on fully extinguishing the fire, with seven fire engines, two hydraulic platforms and a high volume pumping unit on site.
West Midlands Fire Service said that it was likely to continue to work at the site for the next three or four days, as it was hampered by the collapse of the building.
No casualties have been reported.