Spitfire celebrates 1,000th home milestone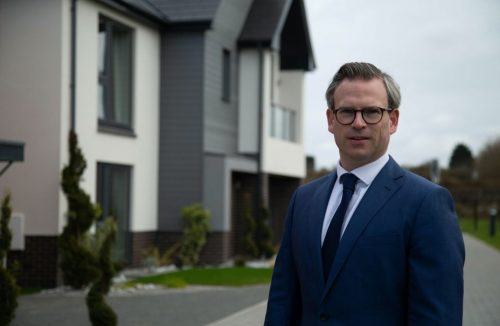 Spitfire Homes has handed over the keys to its 1,000th home, a landmark for the Midlands homebuilder.
Spitfire, which was first established more than a decade ago, has delivered hundreds of homes across the region and it says this milestone signifies the businesses plans for further growth – with 1,000 homes now completed across 51 developments, the housebuilder is setting its sights on even bigger aspirations.
Recent land acquisitions demonstrate the intent behind these plans, with developments including Daventry (542 homes), Radcliffe-on-Trent (280 homes) and Moreton-in-Marsh (250 homes) delivering a significant development pipeline for the future.
Ben Leather, managing director of Spitfire Homes, said: "It's been a fantastic decade for Spitfire and delivering our 1,000th home is a great achievement. However, this is just the beginning – the next ten years will look very different as we deliver our plans for growth, building Spitfire to become the Midlands' premier homebuilder."
The delivery of these homes represents a significant investment from Spitfire into the local economy, with the creation of these 1,000 homes supporting the employment of an estimated 3,100 people and resulting in over £18m of local contributions towards services such as education, transport and sports facilities. In addition, across 51 developments, Spitfire has created 17 hectares of public open space, and planted 1,700 trees and 12,000sqm of hedgerow.