Jobs to be created as Wetherspoon's £15m city centre plans get green light
Wetherspoon's reignited £15m plans to transform Wolverhampton's The Moon Under Water pub – and generate around 70 jobs – have been given the green light by city planners.
The pub chain was originally granted planning permission by City of Wolverhampton Council in March 2020 to redevelop the Lichfield Street venue and add an extra floor to the building.
Wetherspoon submitted a revised planning application in June to establish a heritage centre in the basement as well as convert the first, second and third floors into a 72-bedroom hotel, without the need for an additional level.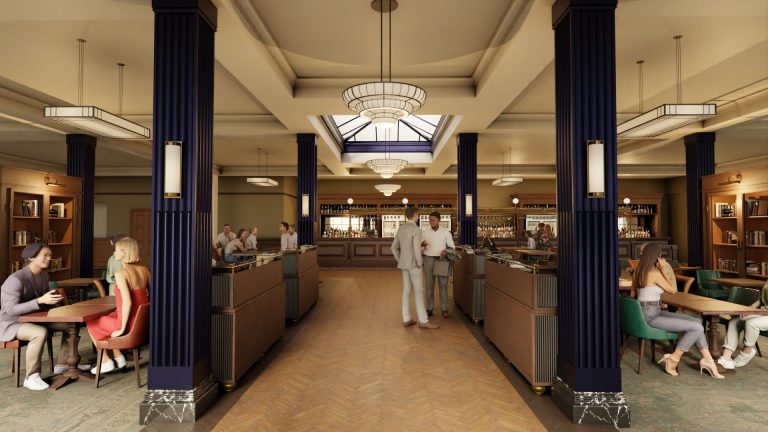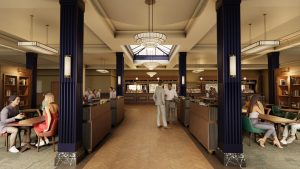 Approval has been granted for the new proposal, which will also see external and internal alterations including the creation of a refurbished and enlarged public house on the ground floor, an external first floor rear garden terrace and new shopfront.
Wetherspoon spokesman, Eddie Gershon, said: "Wetherspoon aims to develop a hotel and heritage centre on the site as well as carry out work to the pub itself.
"The company aims to invest £15m to create a large extension to the existing pub, build a 72-bedroom hotel, heritage centre and create a new beer garden.
"Approximately 70 new jobs will be created.
"The Moon Under Water in Wolverhampton has proven very popular over the years and the project highlights our commitment to making the pub even better and to Wolverhampton itself."
The 40,000 sq ft space above the pub, with its Art Deco frontage, has been empty for more than 33 years after being home to the old Co-op store.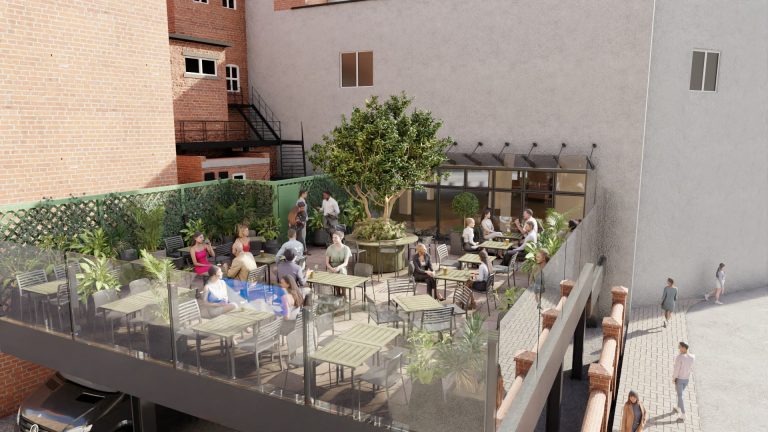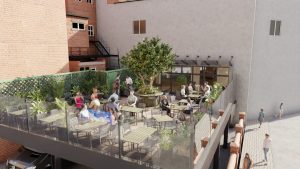 City of Wolverhampton Council leader Stephen Simkins said: "We are delighted to approve this scheme, which will enable Wetherspoon to make significant improvements to this venue at the heart of the city centre, establish a new hotel for visitors and provide jobs for local people.
"This is an exciting proposition and demonstrates the growing confidence in our city centre from the private sector.
"The council's city centre transformation works are creating better public spaces that will attract more visitors and enable businesses to thrive and grow through a blended approach of retail supported by events and activities in quality public spaces and city centre living.
"The works on Victoria Street and North Street are demonstrating this, especially since the reopening of The Halls Wolverhampton – and we welcome this redevelopment from one of the biggest chains in the hospitality sector."