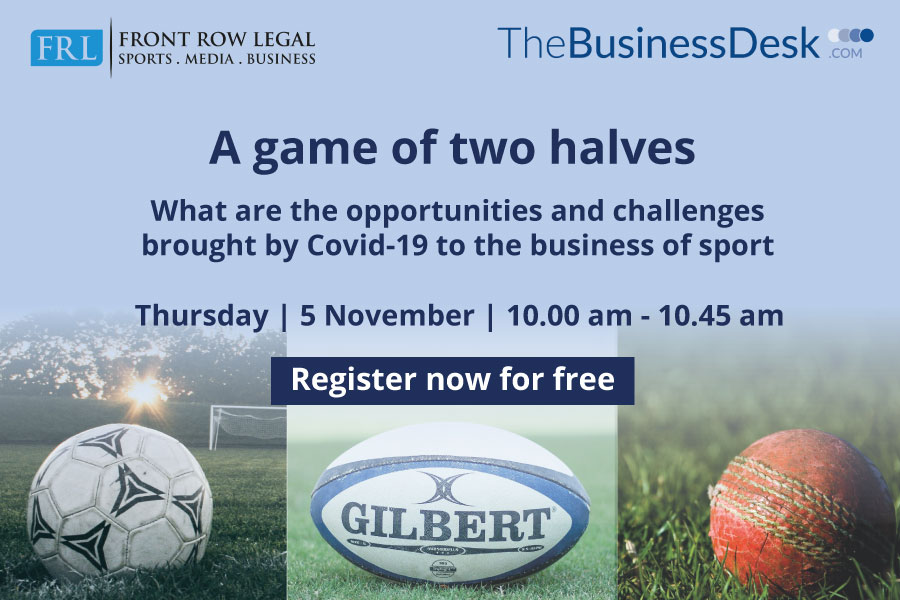 ---
Thursday 5th November, 10am
---
The last 12 months has been a turbulent year for sport in Yorkshire, from the jubilant celebrations of Leeds United returning to top flight football, to Yorkshire Cricket reporting record profits for 2019.
But as seasons begin and end how are businesses adapting to a new normal with Covid-19?
In the latest webinar by TheBusinessDesk.com in partnership with Front Row legal we will look at the impact lockdown has had on sport, what clubs, tournaments and associated businesses are doing to tackle these unprecedented times and what 2021 could have in store for the region's clubs.
This event is free to attend, register now to secure your place at the webinar.