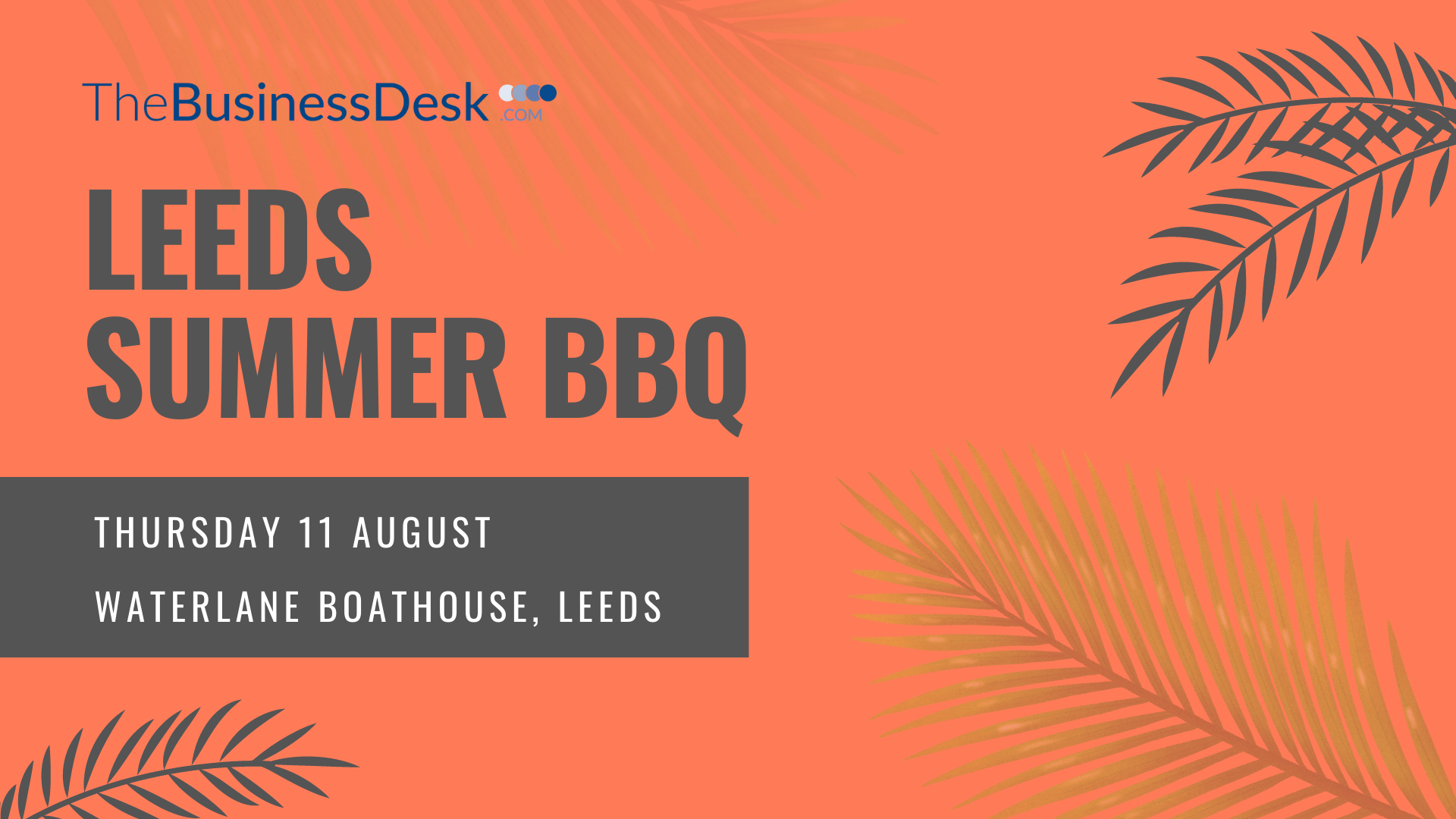 _____
Thursday 11th August
12pm – 3pm
Waterlane Boathouse, Leeds
_____
Tickets:
£45 + VAT

_____
Sponsor
There are a number of high profile opportunities available.
To discuss these please email sales@thebusinessdesk.com
With summer now fast approaching, TheBusinessDesk.com in Yorkshire is hosting its annual summer barbecue.
This event will provide people with the opportunity to network with other business professionals from across the region in the relaxed atmosphere of Waterlane Boathouse in Leeds.
You will receive a welcome drink on arrival with a BBQ lunch included in the cost.
Full coverage of the event will appear on our daily morning newsletter and website.
Over the last 10 years, TheBusinessDesk.com in Yorkshire has been providing its subscribers with the very latest business news, traffic information, property and lifestyle news.
Come and share in this success by joining us for our summer barbecue and a chance to chat with our team about your company's latest growth story.