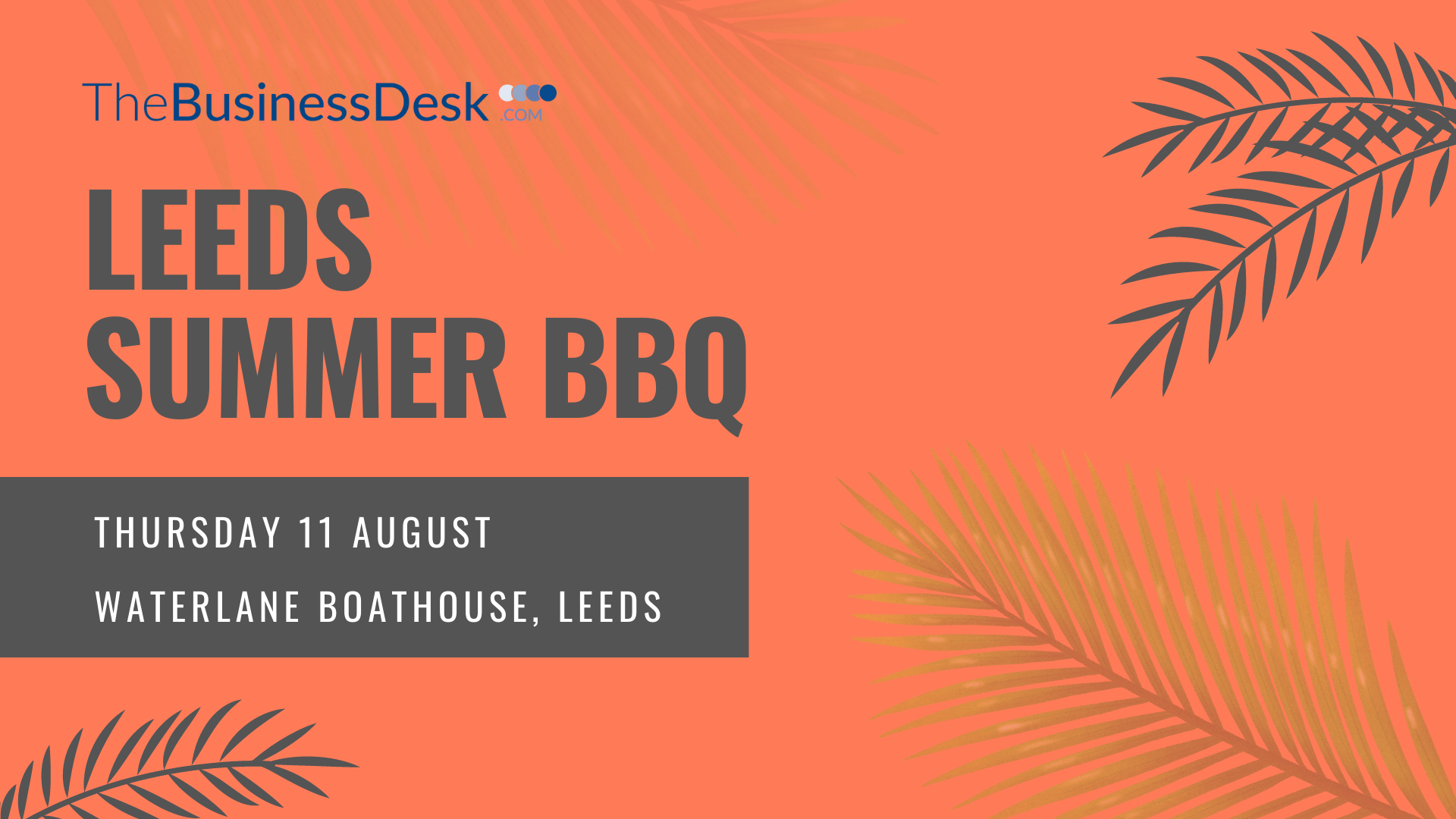 _____
Thursday 11th August
12pm – 3pm
Waterlane Boathouse, Leeds
_____
Tickets:
£45 + VAT
TICKET SALES ARE NOW CLOSED
Please email events@thebusinessdesk.com for any enquiries
_____
Sponsor
There are a number of high profile opportunities available.
To discuss these please email sales@thebusinessdesk.com
With summer now fast approaching, TheBusinessDesk.com in Yorkshire is hosting its annual summer barbecue.
This event will provide people with the opportunity to network with other business professionals from across the region in the relaxed atmosphere of Waterlane Boathouse in Leeds.
Full coverage of the event will appear on our daily morning newsletter and website.
Attendees at TheBusinessDesk.com's summer BBQ will hear from Kully Thiarai the creative director and CEO of LEEDS 2023, the upcoming year-long celebration of culture that looks to change the city forever for the better.
Designed for everyone to be part of, the whole of 2023 will be about 'Letting Culture Loose' in Leeds and organisers will be sharing their plans and hopes for the once-in-a-lifetime event.
You will receive a welcome drink on arrival with a BBQ lunch included in the cost.