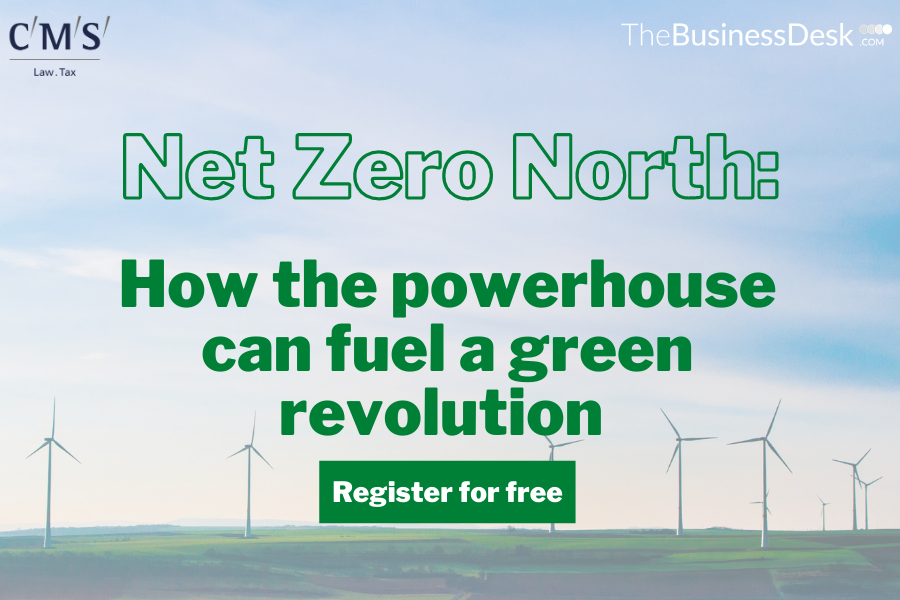 ---
Tuesday 15th December, 9.30am
---
The North is renowned as the home of the Industrial Revolution but now, with Prime Minister Boris Johnson having set out a 10-point plan for a Green Industrial Revolution, there is the opportunity to lead the way in the new economy.
The North is being ambitious with its Net Zero ambitions, and local climate commissions are pulling together a unified approach. Businesses are innovating and investing, from HyNet to the Humber.
This webinar from TheBusinessDesk.com, in partnership with international law firm CMS, brings together an expert panel to discuss how the events of 2020 have accelerated the approach to Net Zero and the transformational opportunities it presents for the decades ahead.
This event is free to attend, register now to secure your place at the webinar.