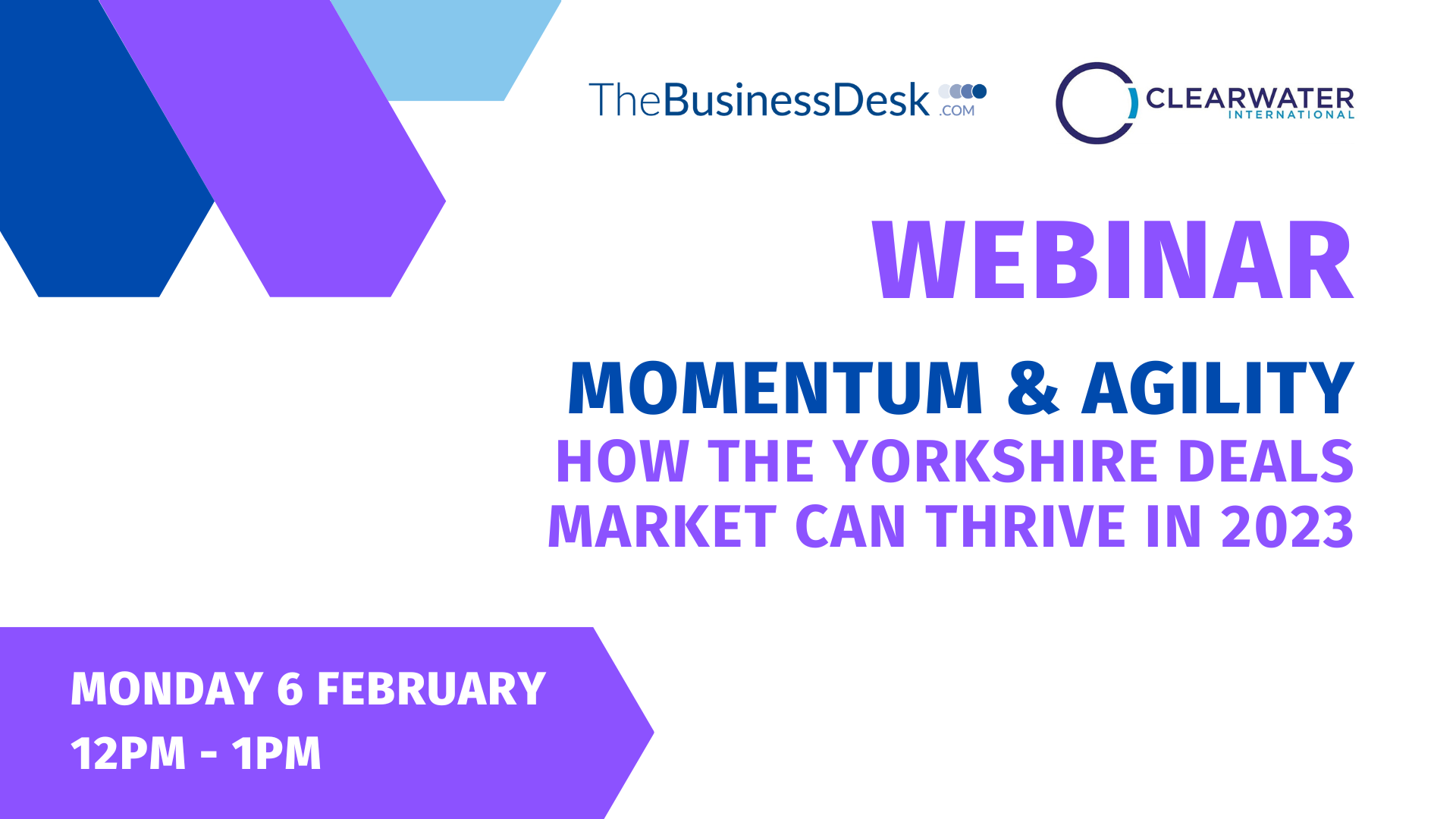 Momentum & Agility: how the Yorkshire deals market can thrive in 2023
There are reasons to be cheerful now we're in 2023, as we put the subdued ending to 2022 behind us.
There is cautious optimism that the M&A market can have a good year – both despite and because of the uncertainty and mixed messages.
Distressed deals will be more prevalent. But the ambitious, positive M&A activity will be focused on the opportunities created in our reshaped, post-pandemic economy.
And good businesses are still good businesses.
Our panel of industry experts on TheBusinessDesk.com's webinar will discuss the prospects for the deals market in Yorkshire this year and the factors that will be important, including:
– the sectors which are hotting up and those which are cooling off
– the current appetite from investors and acquirers
– the growing importance of ESG
– the impact of the economic environment, including inflation and currency fluctuations, on deal values