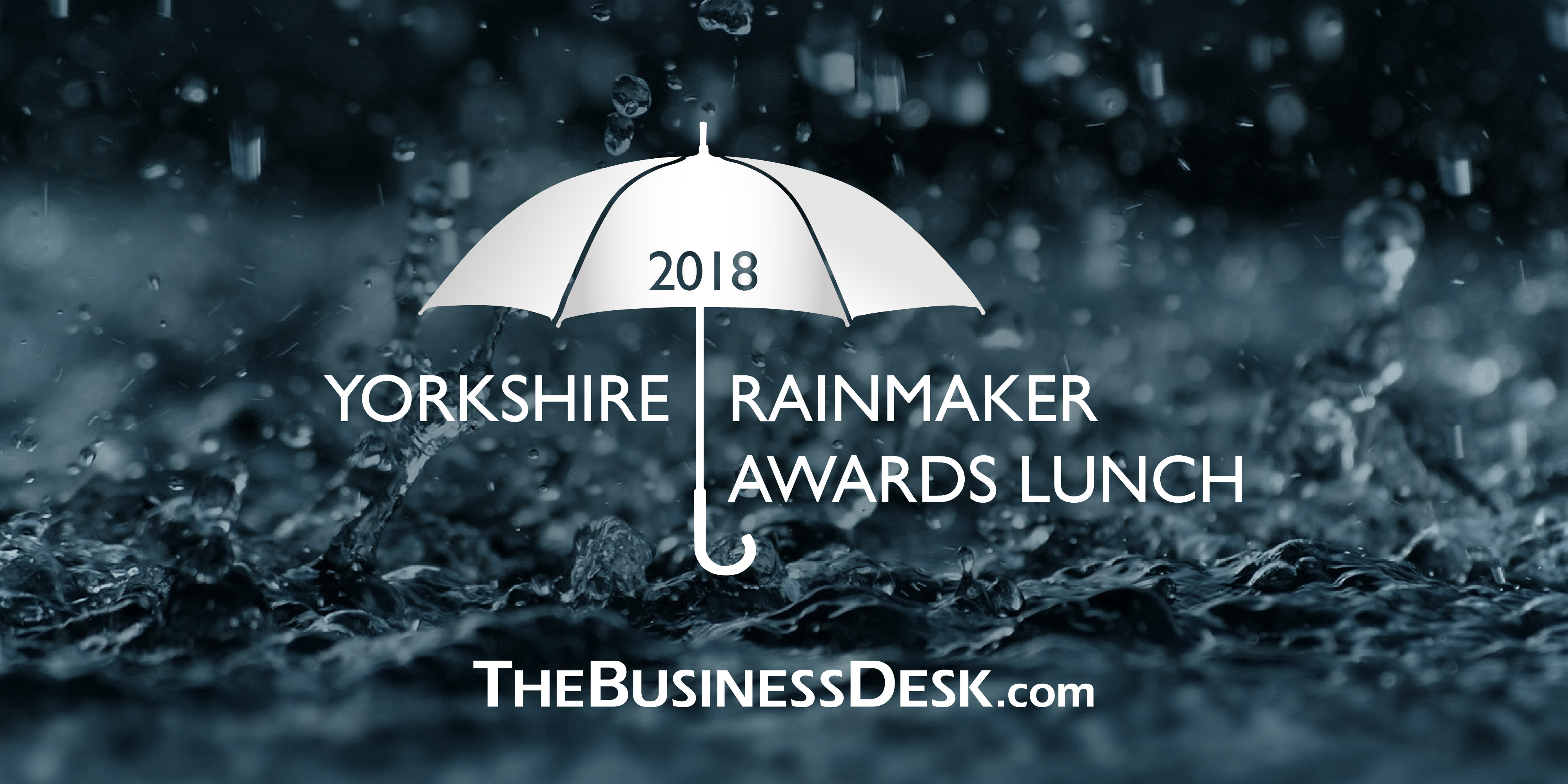 Friday
8 JUNE 2018
12pm – 3pm
The Queens Hotel
City Square
Leeds
LS1 1PJ
£140 +VAT per place
Tables of 10: £1,200 +VAT
SPONSORSHIP
There are a number of high profile opportunities available. To discuss these please contact, John Sanderson, Commercial Manager on 07968 83520 or email: john.sanderson@thebusinessdesk.com. Lee-J Walker, Commercial Director on 07807 083544 or email: leej.walker@thebusinessdesk.com.
We understand the corporate finance community because we are the corporate finance community. We are proud of each other but we are not arrogant. We like to get together and we like to work together. We celebrate success because we know what it looks like. This is the Yorkshire Rainmaker Awards.
AWARD CATEGORIES
The awards offer a great opportunity to recognise and showcase the achievements and success of business deals in the region.
Deal of the year
International Deal of the Year
Rainmaker's Dream Team
Public Markets Deal of the Year
Small Cap Deal of the Year
Rainmaker of the Year
PROGRAMME
12:00           Networking drinks reception
12.45 Welcome
13.00Lunch
14.30 Awards
15:00           Close
DRESS CODE
Lounge suits / business attire
TO BOOK YOUR PLACE(S)