LDC-backed IT firm sees turnover surge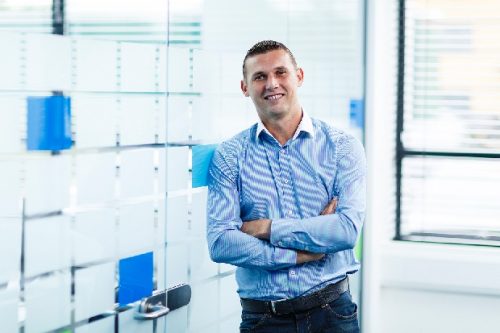 Hull-based IT firm Giacom World Networks, backed by private equity firm LDC, says it is on target to reach turnover of more than £13m in 2017 as it continues to capitalise on the growing demand for cloud-based solutions in the SME market.
The fast-growing cloud IT and communications solutions provider announced record financial results for 2015-16, achieving revenues of £6.6m, up from £3.8m. Gross profit also increased by nearly a third to £3.5m, up from £2.6m the previous year.
Giacom supports a network of more than 4,000 IT consultants, service providers and resellers through its MessageStream platform. It is Europe's largest channel-based cloud marketplace and the network uses MessageStream to supply more than 30,000 SMEs with products such as email, file management and backup solutions, anti-virus software, secure file transfer and email encryption.
Giacom was backed by LDC in May 2016 and has since expanded its platform with the addition of new, complementary software products for its SME end-user market. This includes BitDefender, the number one ranked cybersecurity software.
Mike Wardell, FD at Giacom, said: "While delivering efficiency and cost savings is important for all businesses, it is critical to those of a smaller scale. As a small business ourselves we understand this more than anyone and our ethos is built on providing IT consultants and SMEs with a cost-effective, high-quality and easy-to-use service. This unique proposition has underpinned our growth in recent years and as demand continues to rise we're committed to further developing the service we provide.
"Partnering with LDC was a key step in helping us to achieve our ambitions as a business. Since working with the team we have been able to accelerate our investment in the MessageStream market place platform, identify new software vendors and expand our product portfolio, all of which have enhanced our offering and enabled us to service a broader range of businesses."
Simon Braham, investment director at LDC, added: "Giacom has all of the ingredients for a successful business – a targeted audience, a strong value proposition, a network of trusted partners and the ability to innovate at pace. This has laid the foundations for rapid growth and with the direction of a strong management team, Giacom has established itself as a market leader in a highly-competitive environment. There is a healthy pipeline of activity in place and with continued investment in its market place platform to add products to the offering the business is set for another record year."