Architect and scientist team up to launch Yorkshire whiskey distillery
Craft whiskey and gin distillery Cooker King is set to launch this May, the brainchild of two entrepreneurs from very different backgrounds.
Cooper King Distillery is being launched by former architect Chris Jaume and research scientist Abbie Neilson at Sutton-on-the-Forest, near York.
Neilson achieved a PhD in molecular and cellular immunology in 2013 and was a scientific research fellow within the Section of Oncology and Clinical Research at the Leeds Institute of Cancer & Pathology whilst Jaume is a director at an architectural design firm.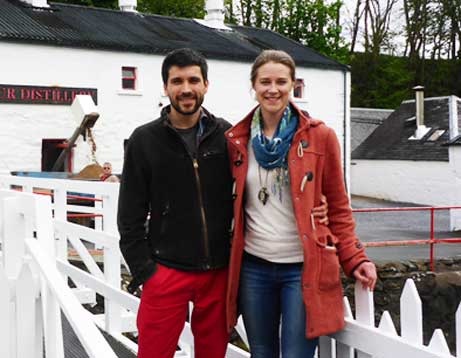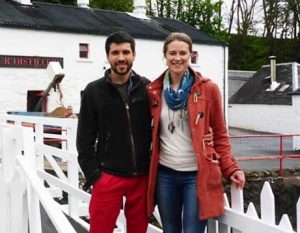 The couple left their jobs in 2014 and travelled around Australia, visiting Tasmanian whiskey distilleries. They were inspired to launch their own, and enlisted the help of Bill Lark, "godfather" of Tasmanian whiskey to gain the knowledge they needed to set up on their own.
They will be launching with a Founders' Club this May, inviting whisky and gin enthusiasts to become part of the club. Members will be get first-release products, rare bottlings, distillery merchandise and lifetime membership.
The Cooper King team will mash, ferment, distil, age and bottle the single malt whisky all under one roof, making them one of only a few English distilleries to do so.
Founder Abbie said: "We can't wait to welcome other fine fellows into the Cooper King family to share in the exciting times ahead. Our Founders make this whole project worthwhile; they will be the first to reap the rewards when the stills start flowing with our unique English spirit."