AIM-listed ITM Power on the hunt for further growth
The latest in our Northern Growth Accelerator series of interviews, in partnership with EY, profiling exciting, fast-growth businesses from across the North.
Sheffield-headquartered ITM Power has undergone a major scale-up and cost reduction in recent years and continues to target international growth in the renewable energy markets, says CEO Graham Cooley.
The AIM-listed company manufactures integrated hydrogen energy systems and generates power-to-gas energy, clean fuel and is an expert in renewable chemistry.
ITM Power last year reported annual revenues of £9.2m and has recently reported a pipeline of deals which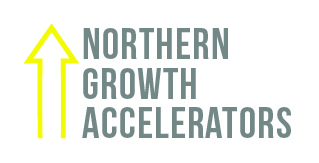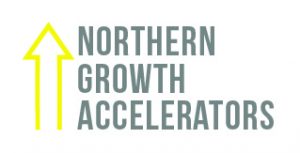 has more than doubled since last year; showing strong and consistent growth in both the refuelling and power-to-gas markets. In January, the firm had £27m of projects under contract  – up by £10m on the previous half-year results.
It underwent a £29.4m share placing fundraising last year and in its recent half-year results reported a 47% rise in total income, to £4.4m. While it's still reporting a loss, the firm has further global expansion in its sights due to the demand for its products and services. Australia is a key territory, having recently opened up an ITM Power base there and further market share to generate.
Cooley said: "We specialise in manufacturing a rapid response electrolysers; which takes water and renewable electricity in to generate renewable power.
"We generate gas for the grid using renewable sources and create clean fuel. The electrolyser can respond to urgent requirements and can be turned on and off; effectively storing electrical energy under high pressure and that means we can provide renewable energy for all sorts of industry applications."
The ability to store energy is a major advantage for ITM's major customers, which now includes Shell. "It's a very low cost energy storage solution," added Cooley.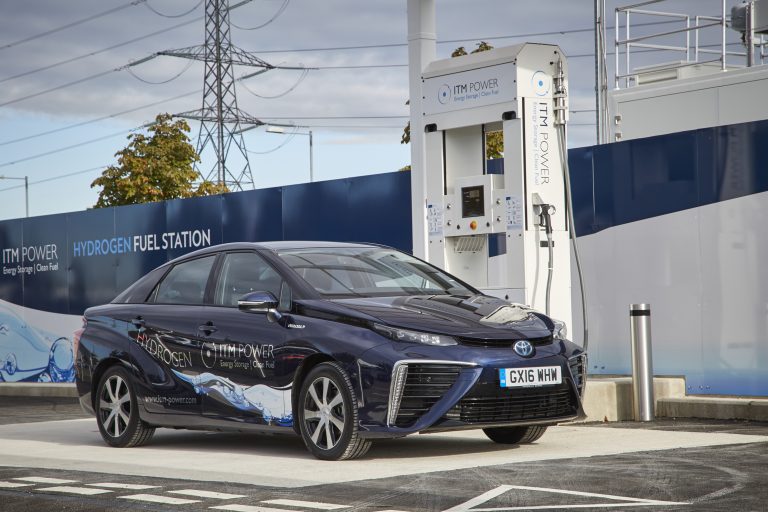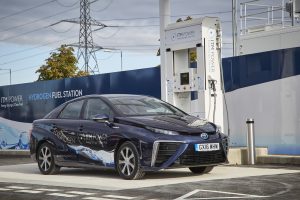 Vehicles powered by ITM Power's hydrogen can be refuelled in three minutes; and the refuelling capability has been rolled out to a Shell forecourt near Cobham in London and there are plans to open the next on a Shell forecourt near Gatwick.
The firm is pushing ahead with four project in Germany currently and is also growing its presence in Australia. Cooley said: "The market is incredibly interesting and is growing rapidly. That trend is set to continue.
"Two-thirds of all of our deals are exports. We haven't acquired any other businesses but we have grown organically and our strategy is very much to push for further organic growth. It is a very competitive marketplace and bringing things to market is increasingly competitive. From 2015/16 into 2017, we had grown by 100% in a year and we do have a backlog of orders to fulfil.
In the 2017 calendar year, the firm had £28.3m orders placed, an increase of 88% on the previous year. And Cooley sees this growth and demand further increasing. He said:  "The second half of the financial year, for us, is always up on the first. This year is looking like it is going to be a very good year for ITM Power.
"It is an accelerating global industry and we are developing products so rapidly because of the speed of the market. We have extremely positive commercial relationships with large blue-chip firms. Currently, we have a tender pipeline running into hundreds of millions.
"The £29.4m equity raise gives us working capital. 90% of that will be to process the orders and the other 10% will be to expand and move into larger premises in Sheffield.
"We were oversubscribed on the share placing and that's fantastic. We had raised smaller amounts in the city previously but the city is now more understanding of what we are doing in the hydrogen market and so we have seen some very good investors come forward.
"We are expanding because we need the extra manufacturing capacity in Sheffield."
Cooley said the reduction in environmental issues through the increased usage of renewable energies was a definite factor in the firm's future growth. He added: "We are doing something here which will reduce the need for, if not eliminate, diesel and petrol. That's a laudable goal.
"In the early days in the market, it was hard to get the endorsements from the larger companies; getting them to see the value in what we are delivering. Those big companies are now buying equipment from us. This is years and years of hard work. And that work doesn't get any easier."
Cooley said the firm's Sheffield and South Yorkshire  location helped the company to grow, as there is sufficient support for the work and skills in the region that the company can call upon. He said it was extremely beneficial to be based in the manufacturing heartland in South Yorkshire and that much of the firm's growth was down to the access to knowledge it could gain from the region.
Now the firm, which employs 89 people, plans to fulfil its orders and deliver the increasing demand for its services. Cooley said it was incredibly important for the firm to be at the cutting edge of innovation and having the future expanded site, to be announced in the near future, would give ITM Power the capability to further grow and increase revenues.