Plans for mixed-use scheme on former surgical steel manufacturer's site move forward
Plans are stepping up a gear for a quality mixed-use development on the former site of the surgical steel manufacturer B Braun in Sheffield.
Easingwold-based developers Caedmon Homes have submitted proposals for 10 town houses and 31 apartments, together with commercial office space, on the 45,000 sq ft Allen Court development.
Sheffield City Council is currently discussing the details of the £9m development with Caedmon Homes, part of the Norstar Real Estate Group.
Paul Brown of Caedmon Homes, said: "This is a significant development for Sheffield, providing the city with quality new homes. There is a pressing need for competitively-priced town houses and one and two-bed apartments to buy near the centre of the city and our Allen Court project will address this.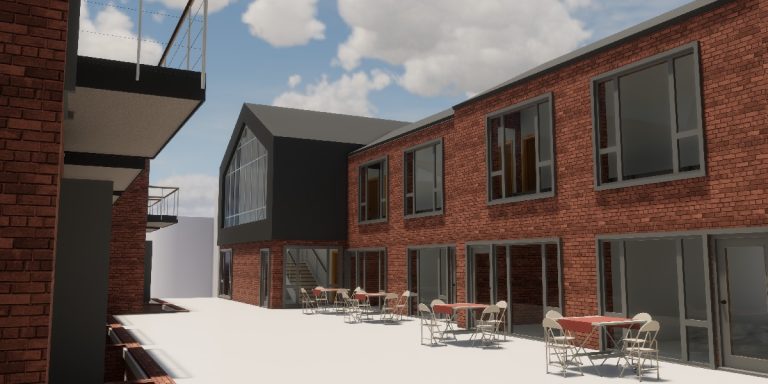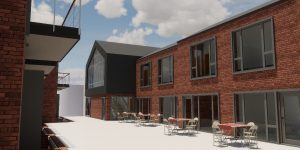 "There has been a long-term gap between the estimated annual demand for housing in the region and the number of homes built each year. A recent State of Sheffield report, commissioned by the Sheffield Executive Board, highlights the need for new housing in the city centre for a growing population.
"In addition, there is a proven need for SME accommodation in an up-and-coming urban environment.
"Given this pent-up demand, we are looking forward to attracting a good deal of interest in the development once full planning is granted and work on site begins. We are hoping to start construction in the autumn of this year."
He added: "The renaissance of Sheffield as a major Yorkshire city in the past five years has been remarkable. The transformation of the city centre, driven by the pioneering Heart of the City initiative, has acted as a catalyst for the city's progress.
"Sheffield now has a balanced and productive economy, straddling many sectors including advanced manufacturing, health and wellbeing and education, alongside a wide range of creative and professional services."