People: New partner in family law department; COO of membership organisation promoted to CEO; TfN announces new director; and more

A new partner, Amy Foweather, has been appointed to the Family Law Department of North and East Yorkshire law firm, Harrowells.
Joining from a national family law practice, where she was also a partner, Foweather will advise clients across the practice's six-office network, including the York city centre office in St Saviourgate.
Foweather, who gained an LLB (Hons) at Northumbria University and decided to specialise in family law while completing an MA in Applied Human Rights at University of York, is a member of the Law Society's Children's Panel and an accredited member of the Law Society's Advanced Family Law Panel. In her free time she works to help human rights organisations.
Foweather advises in a wide range of family law matters, including divorce, complex financial settlements involving property, family businesses, farms and pensions; child arrangements, domestic and international relocation cases and child abduction and brings her experience in private adoption matters to Harrowells, after establishing a successful private adoption team elsewhere.
She said: "It is a marvellous, and exciting, move for me to join Harrowells Family Law Department, which operates nationally and is described as 'brilliant' by the Legal 500 2018. I am delighted to be joining such a great, and reputable team, and look forward to advising clients on a wide range of family law issues."
Harrowells Solicitors has three offices in York and others in Thirsk, Easingwold and Pocklington.
:::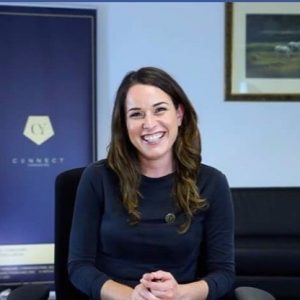 Connect Yorkshire, a not-for-profit business membership organisation, has announced key changes within the organisation which sees Sophie Conboy promoted from COO to CEO.
Established in 2002 by Nick Butler, Connect Yorkshire (CY) is a not-for-profit business support group which helps ambitious Yorkshire business owners grow their businesses through direct access to some of Yorkshire's leading entrepreneurs for support and advice through a range of programmes including masterclasses, peer board groups and 121 mentoring.
Conboy's promotion will see former CEO and founder, Butler, step back to focus on supporting and adding to its 98 Entrepreneurs in Residence who provide 121 mentoring for Connect Yorkshire's 310 members. Craig Batham has also joined the organisation as Operations Manager to ensure it continues to offer outstanding service levels to its growing membership.
Conboy, who joined Connect Yorkshire in 2013 as an Account Manager, has played a pivotal role in the growth of the organisation which has involved re-developing CY's marketing strategy to enable it to attract a diverse range of businesses, in particular, those in the start-up and scale-up phase. Upon her promotion to Operations Director in 2016, she led the rebrand from its previous moniker of Connect Gazelles to Connect Yorkshire to articulate what the organisation does.
Conboy, CEO Connect Yorkshire, said: "I'm excited for the future of Connect Yorkshire and how we will continue to provide our members with the opportunities to enable them to grow their businesses and in turn create jobs and wealth in Yorkshire. I am also committed to driving diversity within the organisation and encourage women and ethnic minorities to discover what Connect Yorkshire has to offer and what they could potentially offer to other businesses within Yorkshire".
Connect Yorkshire's, Entrepreneurs in Residence (EIR) programme provides direct access to some of Yorkshire's leading entrepreneurs. These are people that CY deems as having grown a successful business and qualify to help smaller business owners thrive. Entrepreneurs in Residence include Jacqui Hall of CNG, David Grey MBE of OSL Group, Jonathan Turner of Bayford Oil and Adam Beaumont of aql.
Connect Yorkshire Entrepreneur in residence, Martin Port of Big Change Apps,  said of the organisation: "I have had one million pounds worth of business through Connect Yorkshire which has added to my companies growth year on year. Being a member of Connect Yorkshire gives members time with successful Yorkshire entrepreneurs who give their time free of charge and provide fantastic value for the members".
:::
Transport for the North has announced Jeremy Bloom, a senior industry leader with 28 years of experience, as Strategy and Programme Director.
Bloom is set to join the statutory body from Highways England, where for the last 13 years he's led network strategies, programme delivery and investment planning, most recently as Network Planning Director. He also brings expertise from time with consultancies AECOM and Parsons Brinckerhoff, as well as Network Rail and London Underground.
The Director position is a pivotal new role within Transport for the North, with oversight of some of the North's most significant and high-profile infrastructure projects. Jeremy will lead on the delivery of the Strategic Transport Plan, set to be submitted this Spring, and will take up his post in April.
Barry White, Chief Executive at Transport for the North, said: "This role is symbolic of where we are as an organisation. We're on the cusp of having an agreed Strategic Transport Plan to increase connectivity across the whole of the North. A true first.
"In Jeremy, we've found a senior leader who will marry an encyclopaedic knowledge of the transport landscape, with the command to spearhead major investment opportunities. He brings a wealth of experience of making credible cases for investment, something that will be essential in delivering on the priorities the North has identified together."
Having graduated from the University of Sheffield, Bloom went on to deliver major studies and business cases for road investment projects, as well as establishing and leading Highways England's £9bn Regional Investment Programme.  During his time at Network Rail he was Route Strategy Manager for the £2bn East Coast Main Line upgrade.
Bloom said: "This is a career-defining opportunity to help shape the fabric of the North for decades to come. These are exciting times. With the Strategic Transport Plan in place, we'll have an unprecedented platform to make well-researched and strong cases for investment across the North. It's rare that you get an opportunity to make a lasting difference to the economy – and in turn the lives of millions. I can't wait to get started."