People: Housebuilder appoints new CEO; Airport welcomes new chairman; and more
Keepmoat Homes, the Doncaster-based partnership home builder, has announced the promotion of a new Chief Executive and appointment of a new Group Production Director.
Tim Beale, who joined Keepmoat Homes in 2017, has been promoted to the role of Chief Executive Officer having previously served as Chief Operating Officer and Deputy Chief Executive since February 2018.
During his time with the business, the home builder has seen continued growth and last year posted a revenue of £555.6m an increase of 31.3%on the previous year.
Beale succeeds James Thomson, who has stepped down as Chief Executive following seven years in the role with the business, but remains on the board as a non-executive director.
Alongside the promotion of Beale, Keepmoat Homes has also appointed Tom Dwyer as Group Production Director.
Dwyer joins Keepmoat having previously worked at Crest Nicholson for almost 14 years starting as Production Director for the Midlands and South West regional businesses before becoming Managing Director of the South West business.
Beale said: "Over the last 12 months I've worked closely with James and the wider management team to ensure we are consistently delivering quality new homes in the places where people need them.
"Over the next year we are focusing on our operations and plan to deliver over 4,000 new homes utilising both traditional and modular construction to help meet the country's housing needs. We will also start on site on a number of transformational projects such as Sighthill in Glasgow, Ebbsfleet in Kent and the Waterside in Leicester.
"These developments are long term commitments to the regeneration of key UK cities and towns which embrace their heritage but build for their future – building communities and transforming lives."
Dwyer added: "I'm proud to be joining Keepmoat Homes Executive Board as the business moves into a new phase with renewed focus on delivering new homes in places people want to live.
"Having spent my career in the housebuilding industry I'm passionate about delivering quality new homes with strong customer service and I am looking forward to working with Tim and the rest of the team to ensure Keepmoat Homes remains the leading home builder for first time buyers in the UK."
:::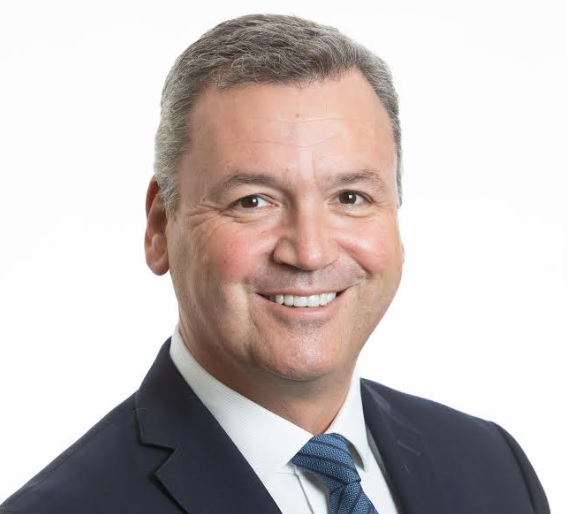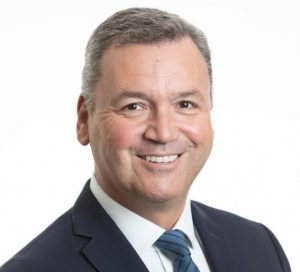 AMP Capital announced that Andy Clarke has been appointed Chairman of Leeds Bradford Airport.
Clarke has previously held the position of Chief Executive and President of Asda for six years from 2010. During his time at Asda, the company rose to number two in the UK grocery market.
He also held roles at Morrisons, Matalan and Iceland, contributing to his wealth of experience leading multi-brand retail businesses.
David Laws, Chief Executive of Leeds Bradford Airport, said, "We are delighted to welcome Andy to the board of Leeds Bradford Airport at an exciting time for us, as we look to the future including terminal improvements, new European routes and surface access improvements.
"We are focussed on improving customer service and creating an airport Yorkshire can be proud of, so his background of leadership in the retail sector will bring valuable insights as we continue to improve the passenger experience with our current terminal expansion.
"Andy's knowledge and commitment to our region, including his strong links to the business community, will be beneficial as we work to grow our airport, particularly our business customer base and international business links."
David Rees, Global Co-head of Asset Management at AMP Capital, which owns Leeds Bradford Airport, added: "Key to delivering our plans for Leeds Bradford Airport is bringing together a talented leadership team.
"We are delighted with progress at the airport since our acquisition in November 2017, and Andy's appointment strengthens the leadership team as we move forward with the next phase of the airport's development."
:::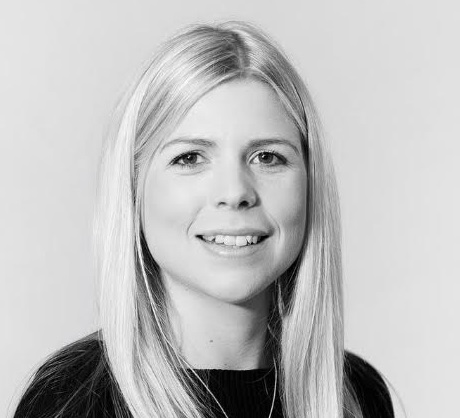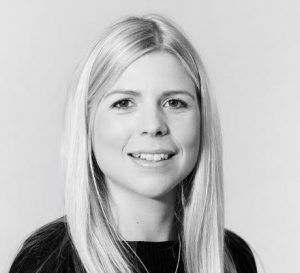 Accountants and tax adviser Accounts Lab has announced the appointment of Kirsty Howitt as a Director.
Howitt joins from independent firm Hentons, and has a background in dealing with owner managed businesses offering advice across all aspects of financial reporting, forecasting and corporate tax planning.
On joining Accounts Lab, Howitt said: "I'm delighted to be joining the Accounts Lab team and helping build upon the fantastic success they have had in such a short period of time.
"Cloud based accounting is the future, and with MTD on the horizon we are perfectly positioned to assist businesses and individuals in this new era of accountants advising on live data in real time.
Edward Kirkby, Founding Director of Accounts Lab, added: "Kirsty's skillset, work ethos and ambition is exactly what we look for at Accounts Lab and I'm delighted she has seen we are a great fit for her.
"Our client base is growing rapidly with start-ups, tech companies and forward-thinking SMEs recognising us as the go-to experts in cloud accounting, tax efficient fundraising and R&D tax claims."
:::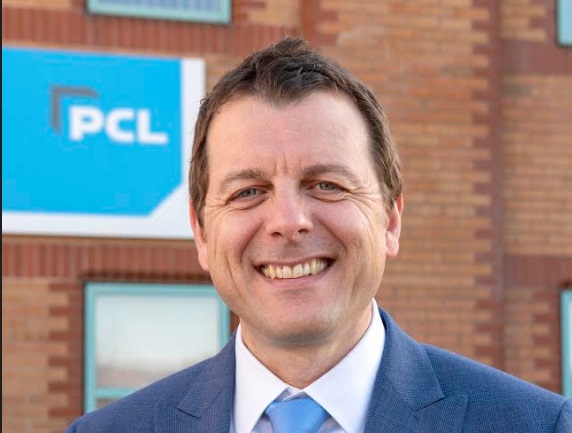 Pneumatic Components (PCL), the Sheffield-based designer, manufacturer and distributor of pneumatic and tyre inflation systems, has appointed Lee Wright as Sales Director.
Wright brings over 25 years' experience to PCL, having held director-level positions across sales, marketing and commercial functions within B2B industrial businesses, and building up a significant amount of export expertise.
He will spearhead the growth and development of the distribution arm of PCL introducing an e-commerce platform for distributors that will bring substantial benefits including real-time stock availability and pricing information as well as other initiatives.
Simon Shorter, Sales Director at PCL, said: "We are very pleased to announce this strategic appointment as PCL enters an exciting period of growth. Lee's proven track record, strong understanding of our markets, and invaluable export experience means he is well placed to deliver growth in this pivotal role."
Wright added: "PCL has an unparalleled reputation for manufacturing and distributing the most innovative and high-quality tyre inflation and related products available in the world today.
"I'm delighted to be joining at this exciting time and look forward to further enhancing and developing PCL's market-leading position, with a strong emphasis on making it even easier for distributors to do business with us."
:::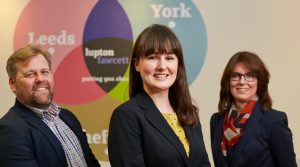 Lupton Fawcett will welcome Fiona Crothers as a newly qualified solicitor, having undertaken her training contract with the law firm.
In her new role she will be joining the 12 strong Charities and Education team, which is currently acting for more than 100 charities and not-for-profit organisations and also providing advice to schools, colleges and academies across the county.
Crothers joined Lupton Fawcett over two years ago and has worked within the guidelines of the Solicitors Regulation Authority's initiative called 'work-based experience', which means the firm is able to recognise relevant prior experience and take this into account to reduce the period of training.
Mark Honeywell, who heads up the charities team and is also joint head of the education department, said: "There is no doubt that Fiona is a rising star and she is already proving to be a valuable member of the team.
"Throughout her training she has impressed us with her enthusiasm, ability to quickly understand the clients' requirements and her considered suggestions about the course of action that should be taken."
Jonathan Oxley, Managing Partner, added: "Fiona's advancement to a solicitor is a great reflection of the workplace ethic we have at Lupton Fawcett. As a firm we are great believers in retaining and developing talented people and providing them with a great career."
:::
BigChange, the mobile workforce management technology company, has announced the appointment of Sonal Sidpara as its first Head of HR and People Culture.
Sidpara will take charge of HR activities at BigChange, which has expanded rapidly in recent years. The company created 40 new jobs during 2018 and recently acquired Labyrinth Logistics Consulting and Trace Systems to accelerate its scale-up plans.
BigChange will also open its first international offices in France and Israel this year.
Sidpara said: "I am delighted to be joining such an exciting and successful business. BigChange is growing fast and moving rapidly into new territories, but it still recognises the importance of putting people first and looking after them properly.
"I'm really looking forward to working with everyone at BigChange and helping the company achieve its full potential."
Martin Port, founder and CEO of BigChange, added: "Sonal is a fantastic addition to the BigChange team. As the business expands she will help put the structures in place that larger businesses require, while ensuring that BigChange remains a place where people are inspired to come to work every day and feel they can make a real difference."