Senior leaders who have become 'accidental managers' should be up-skilled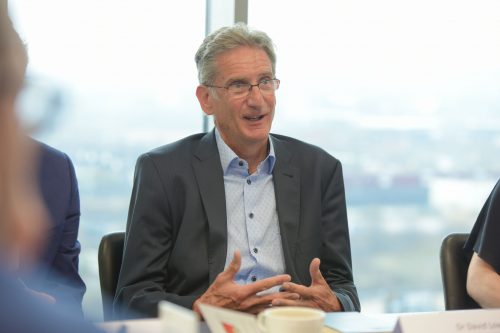 X

Register for free to receive latest news stories direct to your inbox
Register
A programme director responsible for developing level seven management courses for senior leaders says that businesses can use the Apprenticeship Levy to help up-skill their management team members who may have become 'accidental managers.'
At a roundtable event attended by senior HR directors and leaders from across Yorkshire businesses, the group discussed the opportunities and challenges brought about by the introduction of the Apprenticeship Levy in 2017. Concerns were raised about how senior managers would feel being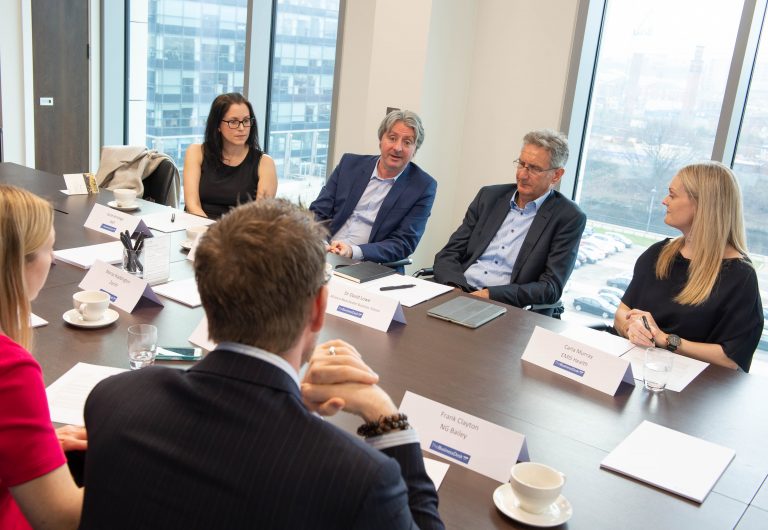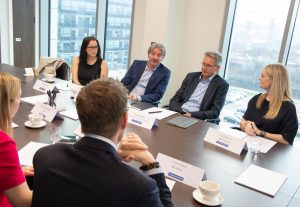 termed as 'an apprentice.'
Since the introduction of the levy, businesses with a pay bill of more than £3m annually have paid the levy and SMEs have been given the opportunity to pay 10% of the cost of the course for a staff member to complete an apprenticeship course. Uptake has, overall, been low.
Dr David Lowe, Senior Lecturer in Commercial Management at Alliance Manchester Business School, told roundtable participants that the mindset around apprenticeships could be changed in a way for businesses utilise the levy to up-skill its current workforce; moving away from the traditional concept that apprenticeships are solely for people starting their careers.
Dr Lowe said: "I think the benefit is that we're dealing with individuals that perhaps have become accidental managers – that have risen through their careers with technical knowledge, so now they are in a position where they're leading and managing. This is a great opportunity to use the Apprenticeship Levy to give those individuals the skills and the capabilities to be actually more productive within the work environment."
Carla Murray, Head of Resourcing, Talent and L&D at EMIS Health, said she would be interested in developing an apprenticeship scheme for the internal workforce to up-skill. The firm has recently focused on attracting external hires who previously had a career in another discipline. "I think we are, as most businesses are, in a constant state of change, and more so now than ever," added Murray.
"I think there is a nervousness around the business of bringing in traditional apprentices that are very young that haven't had that business experience."
Murray said that a lot of this work could go a long way to making sure businesses attract a diverse profile of people who are able to have the support they need, but not need extensive support.
Dr Lowe said the university was working with large businesses and professions at present and it was the case that while senior partners or members of staff wanted to undertake such a qualification, there was "the notion that they're going to become an apprentice has a negative connotation."
Murray said she could understand this, adding: "I think the business education around the levy is really tough, because we have a lot of people that don't want to be seen to be an apprentice.
"I know now that if I went to some of our senior leaders and said 'we've got a great apprenticeship scheme for you' then I am not sure they would be convinced."
Matthew Lewis, Partner and Head of Employment Practice at Squire Patton Boggs, said the term apprenticeship or the name Apprenticeship Levy was
"a bit of a misnomer." He added: "It kind of feels like it should be the 'learning and development levy' or something like that because then we'd have much greater bandwidth and buy-in from firms."
Lewis suggested that it needed to be approached as a great management tool to develop skills.
Mark Atkins, Director of Business Support at Sewtec, said: "Having the time , investing the time will pay dividends. But it's that communication with senior managers, middle managers or line managers. They have dropped into management roles and can develop their skills."
Sarah Armitage, Recruitment Specialist at WSP, said: "It becomes an awareness piece as well about the nature of careers. To me, careers are ever evolving, ever developing entities rather than something that you jump from one step to another and go up. We should be developing, we should be constantly learning, constantly improving – both as businesses but also as individuals.
Frank Clayton, group head of learning at NG Bailey and chair of the apprenticeship ambassador network for Yorkshire, said NG Bailey had been delivering apprenticeship schemes for many years. He said: "We almost have the opposite challenge that as a business has been doing it for so long, everybody's up for it. But with some of the recent changes, particularly on the 20% piece [whereby employers need to allow 20% of time working on the course], it was hard. We are using the CMI from an up-skilling point of view."
He agreed that everybody becomes an accidental manager without the right support or development. Clayton added: "It's about helping somebody develop a skill set that they need. And the real challenge is engaging with that individual's line manager around the support they have to give them to get that finished article.
"Because if you're learning to be an electrician, or an engineer, it's almost accepted that you're going to disappear for one day, a week or whatever is necessary. But actually, if it's management staff, navigating the 20%, it's about also liaising with that line manager that it doesn't mean that that person is doing a four day week for the next two years. There are smart ways we can do this but that's the biggest hurdle. But then it is also helping that individual's line manager understand the support that they have to get for this to be a success. It's been a learning process for us.
"Now, we spend more time on-boarding for up-skilling individuals in the business than we do for on-boarding new  intake because because the new intake stuff just it just happens – we know what's going on. When it's internal to the business, that education piece is much more in depth because we're almost retraining their thoughts about how it works."
Atkins agreed, stating: "It's the flip side around telling people that businesses are actually investing in these people."
Armitage of WSP said she felt confident that the internal apprenticeship development route would start to become
better used, as this is what had happened at WSP with school leavers.  She said that, in time, businesses could address diversity too through having a good apprenticeship programme that developed skills.
Armitage added: "In business, that will happen, but it might be slower. People will start to think, well, where's my development – my opportunity for
growth. That's when we'll see a real upsurge within business. Yes, it will be slower, because there just isn't as much awareness and information around it. But it will happen and will help with retention."
Lewis added that there were more advantages to up-skilling in the workplace through the Apprenticeship Levy, stating: "You end up with people who adopt the culture of the business. You bring them in early and they adopt the culture of the business. You then end up with those people staying, being promoted through the business. They become very loyal."