'People are feeling brilliant about working in Leeds,' CPP director shares reasons for moving HQ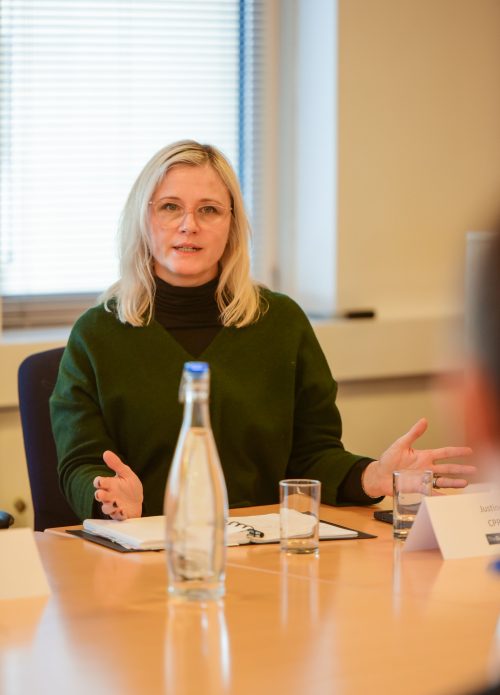 X

Register for free to receive latest news stories direct to your inbox
Register
A business which has always been head-quartered in York last year made the decision to move its HQ to Leeds; one of many firms which did the same as the Leeds City Region saw inward investment levels grow.
Justine Shaw, People and Culture Director at listed firm CPP Group, told TheBusinessDesk.com's Leeds City Region roundtable discussion: "We wanted the physical separation of the head office of our business. When we looked around where we wanted to go, we wanted to be in Leeds for a number of reasons.
"One is when we were looking at taking our colleagues from York into Leeds, the connection is fantastic. It's like being on a subway line and is a brilliant example of how transportation should be integrated."


Shaw was one of several participants at the roundtable, which was sponsored by Weightmans and DB Symmetry. She added: "But also, we were tapping into FinTech, InsurTech and digital capabilities. We actually had an over amount of choice in buildings that we could go into, so we could choose one that suited our culture, our people and what we wanted to create here. It is a double edged sword moving into a talent rich environment because then your colleagues are vulnerable.
"We wanted to be in a really good place in Leeds, close the station, close to amenities – people feeling brilliant about working in Leeds – to create an amazing office space.
"And we haven't lost anybody in the area, plus we are attracting different people than we would have done if we were still in York. And people have said they joined us because the space, the culture. They could have gone elsewhere for more money but not been as happy."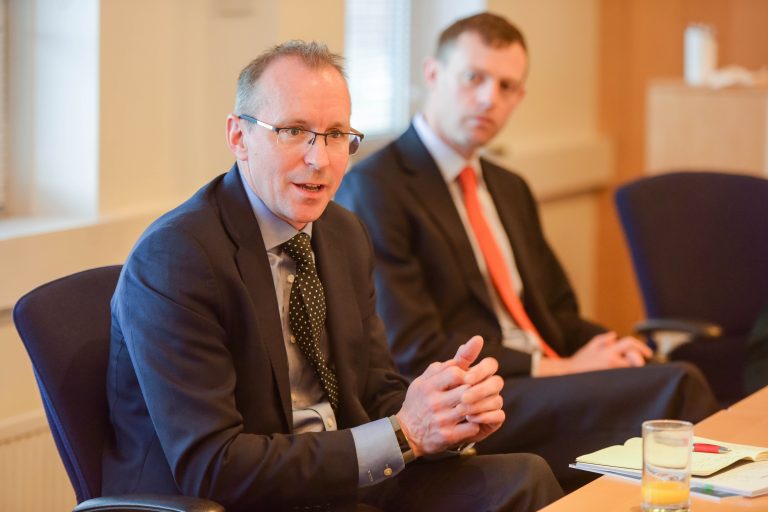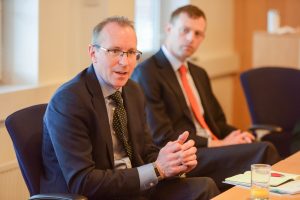 Ben Still, managing director of the Leeds City Region Local Enterprise Partnership, said the region had experienced year-on-year growth in inward investment.
He said a report had found that there had been £1.1bn investment into the city region over the last two years. "We've seen our inward investment enquiries to our team rise year-on-year. We had over 200 last year, which is a record. We have already seen three TV production companies moving into Leeds as a consequence of Channel Four – even before they have disclosed where they are going to move into.
"The confidence thing – it is really important."
Angela Barnicle, Chief Officer – Asset Management and Regeneration, Leeds City Council, said: "I would really point to the PwC example about their centre of excellence that they have put into Bradford. They have utilised Bradford's strength and the brilliant talent pool to sit seamlessly with their Leeds office.
"I think that's a really good way of companies using the region to work for itself."
Andrew Dickman, director at DB Symmetry, added: "Channel Four coming to this region is a massive boost for the region. Not just in terms of jobs, but also in terms of confidence. In terms of putting something on the map and you'll get other businesses here because of it.
"The universities should be right inside of that because the delivery of those skill sets and then the retention of those skills."
Dr Martin Stow, Chairman and Director at University of Leeds Nexus, said that the university was involved. He said: "We've seen a large number of start-ups approach the university through Nexus – in the digital, creative space – purely because of Channel Four."
James Sergeant, partner at Weightmans, added: "It's the ripple effect that the likes of Channel Four will bring to
Leeds and it's in many different dimensions. It's the other businesses that feed from that – it is the Amazon effect. I've got clients who are letting out space, who are letting space for vans, trucks to supply the goods from Amazon –  the suppliers. It's talent too; employees that people are pooling from the effects of Amazon and Channel Four; which I think we've got to embrace."