People: Former building society CEO takes non-exec role; Huddersfield Giants chairman joins sports startup; and more
X

Register for free to receive latest news stories direct to your inbox
Register
The former CEO of Leeds Building Society is taking up a non-executive role at Leeds-based equity release lender, Pure Retirement Pure Retirement.
Peter Hill, who retired from his position as CEO of the Leeds Building Society in February, will join Pure Retirement from 1 May 2019.
Hill became CEO of the Leeds Building Society in 2011, having joined in 2001. Under his tenure the society's assets and profits doubled, the head count rose to 450 and its membership reached a record 809,000. In his last year, mortgage lending rose to £15.8bn, an increase of £1bn over the year.
He was also chairman of the Council of Mortgage Lenders for three years and a main board member of UK Finance.
Hill said: "Having spent much of my career helping people to have the home they want, I'm delighted to be part of an organisation which provides support in later life, helping customers to continue to live in the home they love, and have the financial resources to enjoy life to the full".
Andrew Thirkill, chairman of Pure Retirement, added: "We are extremely proud that Peter Hill, who is one of the most experienced and well-respected operators within the UK mortgage industry, has agreed to join the board of Pure Retirement as a non-executive director.
"In the six years the company has been established, it has won numerous industry awards, our market share has grown to an impressive 10% percent of total equity release lending in the UK, which last year broke the £4bn barrier.
"With Peter's help and guidance, together with a strong board and an experienced management team, we are looking forward to even greater success as we enter the next stage of our growth."
:::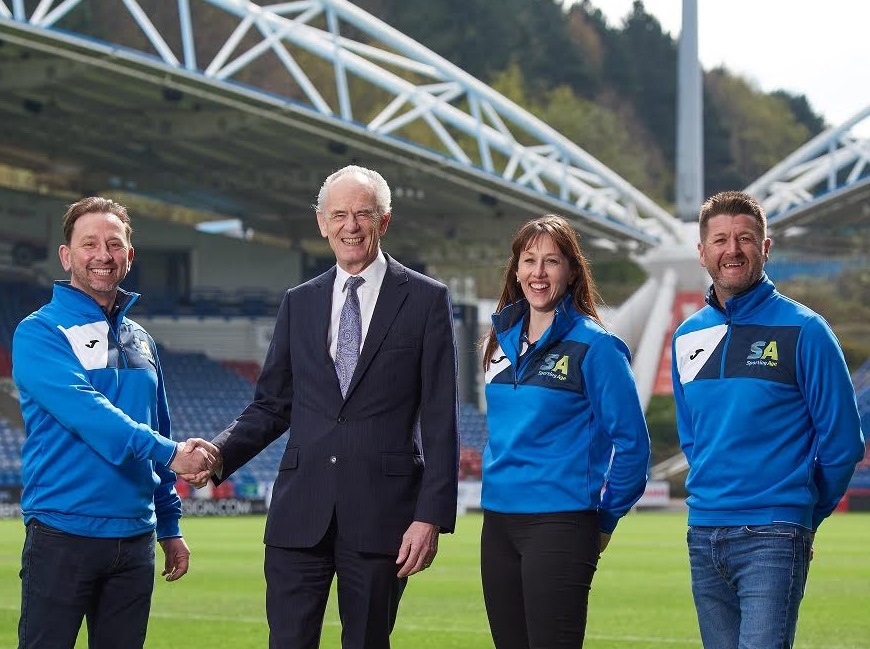 The chairman of Huddersfield Giants rugby club has joined sports education start-up, Sporting Age, as chairman.
Ken Davy, who is also founder and chairman of AIM listed compliance and business support group SimplyBiz, joined Huddersfield enterprise Sporting Age to provide guidance and investment as the company looks to grow its presence in schools.
Sporting Age was founded in 2017 and works with primary school teachers to improve levels of physical literacy among pupils by increasing their confidence and competence in fundamental movement skills including running, jumping, throwing and catching.
Davy said: "I am delighted to be working with the team of specialists at Sporting Age in a capacity that brings together my passion for sport and business.
"It is an appalling situation that in the UK, thirty five percent of children leaving primary school age 11 are classed as overweight or obese. The work the Sporting Age team is doing across Yorkshire to ensure that children are confident in physical activity from a young age is a key factor towards helping improve this statistic."
Shaun Fox, co-founder at Sporting Age, adde: "Ken has joined us at an exciting time of growth. More than 1,500 primary school pupils in West Yorkshire have now completed our competency test, allowing us to establish their individual 'sporting age', akin to a reading age.
"This data has enabled us to create stage-appropriate lesson plans that ensure each pupil is participating in physical activity at the level which is correct for their individual ability, leading to increased confidence and improved levels of physical literacy."
:::
Britcon, the civil engineering, building and structural steel business, has announced that Managing Director Paul Clarkson will be leaving the business at the end of April.
Shuan Hunt, Hunt Group Chief Executive, is stepping back into the interim role of Managing Director as Britcon seeks to replace Clarkson.
Hunt returns to the role with over 28 years' experience at Britcon whilst continuing to oversee developments activities under parent company Hunt Group.
Hunt said: "Sadly, we say goodbye to Paul Clarkson who has served the business well for many years and we thank him for helping to make Britcon as successful as it is today. We would like to wish Paul well for the future and feel certain that wherever he may be, he will continue to have great success.
"We are pleased to report that Britcon continues to maintain steady business growth  despite the uncertain economic climate. Into 2019 we continue to see increasing opportunity in the business as we consolidate and invest further with deliberate focus on key growth areas including renewables, energy, and Infrastructure whilst maintaining our traditional markets."
Britcon is a £45m turnover business headquartered in Scunthorpe and directly employs 110 people on its project sites across the UK.
:::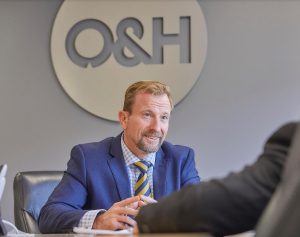 O&H Vehicle Technology, the Goole-based manufacturer, has appointed Mark Gresty in the newly-created position of Head of Operations.
Gresty joins O&H at a transformative three months, which has seen its new managing director, Oliver North, rebrand the company.
With 35 years' experience as an army major and with leadership experience across multiple disciplines, including personnel, logistics and operations, Gresty will continue implementing military precision within the organisation's shop floor, and to help lead its 150-strong team – alongside its experienced management team.
Oliver North, a former Royal Engineer himself,  said: "Mark Gresty has an incredible record, pedigree and legacy in the military and has more recently executed some outstanding projects in the private sector.
"With the commencement of our 'O&H 2.0' project, we required an experienced change manager with a particular competence for making our experienced teams work more seamlessly together. Mark's skillset will allow us to absorb said changes whilst increasing performance, without disruption."
Gresty added: "After leaving the military, following 35 enjoyable years, I'm delighted to have joined Oliver at O&H Vehicle Technology. We worked together for three years at 21 Engineer Regiment in Osnabruck, Germany, where we redefined standard practice and performance in our discipline.
"We were a formidable team then and now we're even more excited to be part of such an incredible organisation, particularly being that we're building essential and critical, life-saving vehicles.
"My immediate concern is to drive operational efficiency and culture amongst the highly skilled team at O&H Vehicle Technology's impressive headquarters."