Deal appetite and prices could remain high for some time yet, says senior dealmaker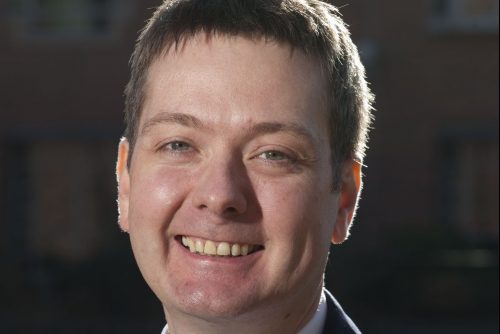 While there have been less M&A deals in the marketplace and fewer assets on the market in recent months, appetite and prices remain high and could do for some time, according to a senior Yorkshire dealmaker.
Speaking to TheBusinessDesk.com, KPMG partner Christian Mayo, who heads up the Corporate Finance team in Yorkshire, said that while deal volumes overall were down 25% on this time last year, there was a fair bit of opportunity and reason to be optimistic – especially in the owner-entrepreneur space.
Talking of the impact of Brexit, Mayo said businesses had paused in decision making and the area that had most seen a drop in deal activity in was the Private Equity space. He added that this was an outcome that was to be expected and had been planned for.
Mayo added: "But the owner-entrepreneur businesses have been far less impacted; though there are a lot less assets in the market.
"Pricing and appetite is staying really high and that's a good thing. Especially given that we weren't quite sure exactly what was going to happen.
"In fact, the high prices now are as high as they were before the last crash; we are right back at that level of pricing. The leverage of debt is also at the same levels but that has moved to debt funds rather than banks."
Mayo said that there remains "lots of money" in Private Equity and that outside of Europe, trade buyers were looking favourably on the UK marketplace because of the cheaper currency. And he expects things to pick up for European business looking towards the UK too, as "the risk of a hard Brexit has slipped."
He added: "People were nervous that pricing would drop and appetite would decline. That has just not happened."
Mayo added that KPMG's deal volumes in the owner-entrepreneur marketplace had been flat year-on-year; but that put the Big Four firm "effectively" 25% ahead of the rest of the market.
He added: "Things are as good as they can be. But what we are seeing is that people with appetite to do deals are looking at things earlier. The process takes six months but people are looking 12 months out at a potential deal. We are having a lot more conversations earlier on – it has been a noticeable step-up."
Mayo added that he believes that the prices have now reached the peak and that they could flat-line at the top level for some time, before the cycle begins again. He added: "I can only see the economy going one way from here, which isn't up; but I really don't think anybody is panicking.
"We are right at the top of the cycle. We could well be at the top of that cycle for six or seven years or we could see a downturn sooner.
"But the underlying economy is really quite strong. We are not seeing people talk about a downturn and we take a lot of confidence from that."
Of certain sectors, Mayo said that the high street had struggled because of structural issues as well as the cyclical effect of the economy. "It is becoming a bit of a no-no for M&A; there is a lot less appetite."
"But that is contained in the high street. Although there is a little bit of hesitation around the construction sector too but that has never been a big area of M&A for us."
Mayo said that deals in tech were growing, with demand in M&A activity rising within the sector. He also named "niche" sectors as a strong contender; one of those areas being craft breweries. He said: "There is a real demand for craft brewers and there is heavy consolidation occurring."
Mayo said he loved the variety of work he and his team is currently working on. He added: "The fact that pricing is the highest ever for 20 years is just encouraging for M&A activity. Yes, deal volumes are down but that's understandable at present."