Investor backlash set to hit Hammerson over executive pay
Hammerson, owners of Leeds' Victoria Gate, are facing backlash from investors over executive remuneration.
Shareholder advisers Institutional Shareholder Services have urged investors to vote against executive payouts at Hammerson's AGM on Tuesday (30 April), saying that the company had not met targets.
In February, the company announced in its annual results for the year to 31 December 2018 that it had dropped into the red. It made a loss before tax of £266.7m, compared to a £413.4m profit at the end of the previous year.
At the same time, it promised to rehaul its board, saying it would introduce more non-executive directors.
This followed the departures of chief investment officer Peter Cole, who received received an annual wage of £986,000, and Jean-Philippe Mouton, the managing director of its French business, who was paid £769,000 for the year, according to The Guardian.
Both stepped down as executive directors in December 2019, though both continue to work for the company.
Last year, chief executive David Atkins was paid £1.16m while CFO Timon Drakesmith received £785,000. Neither received bonuses, however Mr Mouton and Mr Cole did – of £140,000 and £116,000 respectively.
The ISS said: "The company's declining share price has not been taken into consideration when granting share-based awards.
"Further, a bonus was awarded to the outgoing executive directors despite the financial targets not being met and the company recording an operating loss. As such, support for the remuneration report is not considered warranted."
This follows a difficult year for Hammerson, which had to abandon multi-billion-pound plans to acquire Intu, owners of Manchester shopping hub the Trafford Centre. It has seen its share price plummet over the past year, as the retail sector in the UK and abroad continues to see declining footfall and administrations.
According to Hammerson's February results, occupancy declined from 98.3% to 97.2%, which was a result of retailer insolvencies.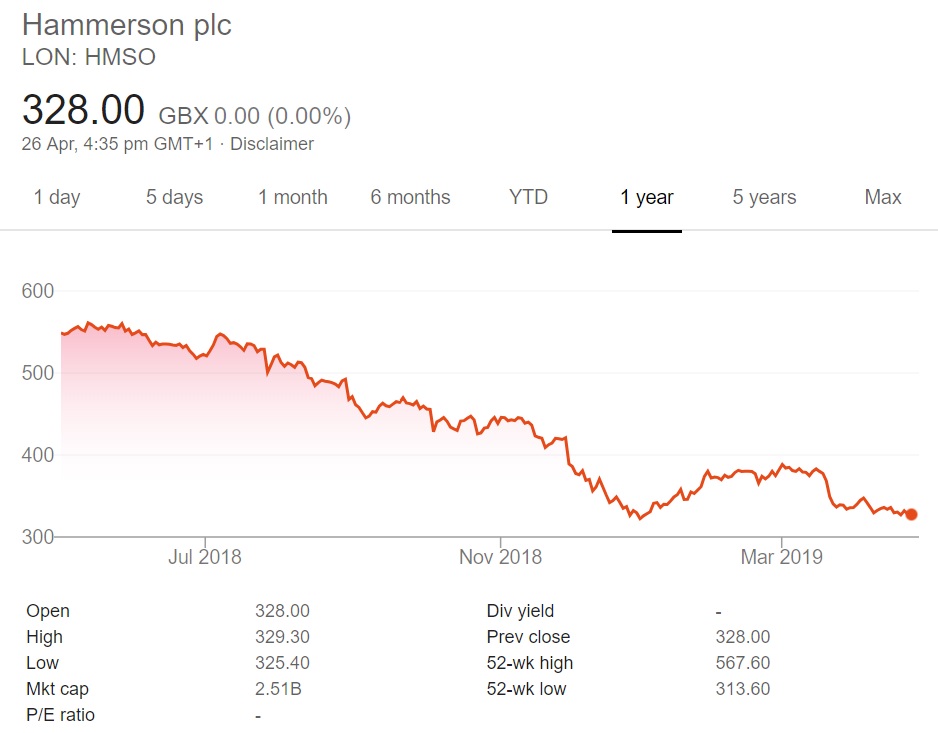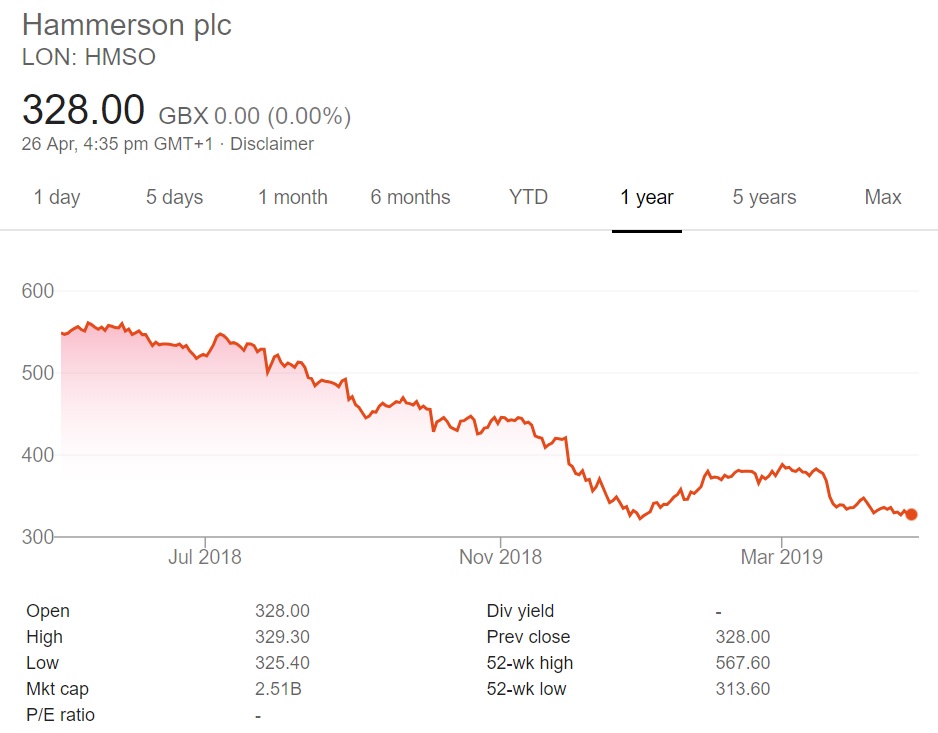 Executive pay is a major topic for investors across the UK and the world this year. Yorkshire housebuilder Persimmon could be another company in the firing line, after proposing a £110m bonus for its chief executive, whilst WPP has faced several years of struggle over remuneration, in particular for boss Sir Martin Sorrell's £48m pay package.
Across the pond, Disney heiress Abigail Disney made headlines last week for criticising current CEO Bob Iger's $66m wage, saying; "No one on the freaking planet is worth that".