People: Senior hire at Begbies Traynor; Overseas trade specialist appoints first ever general manager; BankNorth announces senior hires; and more
Insolvency specialist Begbies Traynor is further strengthening its Hull team with the promotion of Laura Baxter to the position of senior insolvency manager.
With more than 12 years' experience of providing insolvency advice to businesses and individuals, Baxter joined Begbies Traynor in 2012 as a senior insolvency administrator.
Based at the firm's growing Hull office, she was promoted to assistant manager in 2016, becoming a manager a year later. Previously, she spent six years working as a case administrator for another professional services firm.
She specialises in corporate and personal insolvency, distressed advisor and business investigations.
Andrew Mackenzie, partner for Begbies Traynor in Yorkshire, said: "As our presence in Hull continues to grow, it is vital that we are not only able to attract bright young people, but also that we are committed to retaining and nurturing talent.
"Laura is a valued member of the team and we are pleased that we have been able to support her career development, ensuring that we have the best team in place to advise our clients."
Begbies Traynor's Hull team is based in Marina Court, Castle Street.  The group currently has nine offices and employs around 100 staff in Yorkshire, the Humber and the North East.
:::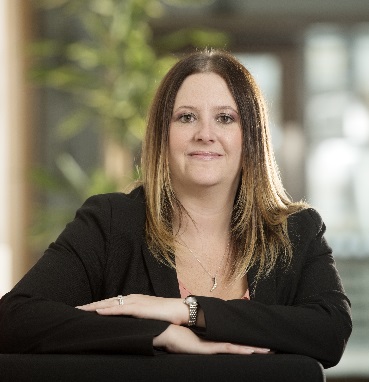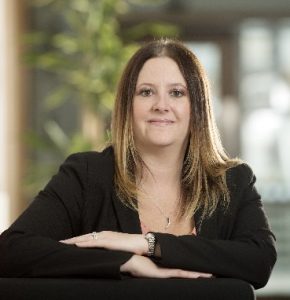 Nikki Clow has been recruited as the first-ever general manager of overseas trade specialist, Chamber International.
Her appointment, which will allow director Tim Bailey to concentrate on business development and strategy, follows continuing growth at Chamber International as increasing numbers of companies seek help with all aspect of international trade.
Clow's responsibilities will include allocating resources, formulating policies, coordinating business operations, monitoring and motivating staff, managing operational costs, ensuring good customer service, improving administration, engaging with partners, hiring and training.
After joining Chamber International in 2001 as a junior documentation clerk, Clow has worked in many different areas of the organisation including trade procedures, business development, project management and course and event management.
She says: "The change in roles and continuous development has kept me here for so long as it has enabled me to keep challenging myself and learn new areas of work.
"I am excited to take on this important new role, which feels like the natural next step in my career progression, and aim to continue to drive the business forward,  motivating the Chamber International team in seeking new opportunities and growth."
:::
York-based Lupton Fawcett has made a senior promotion to its agricultural team.
Caroline Hawcroft, who joined Lupton Fawcett in September 2018 and has previously worked at Heptonstalls in Goole, has been promoted to head up the firm's agricultural team.
She is a Fellow of the Agricultural Law Society and sits on the Agricultural Law Association's committee for Yorkshire.
She said: "I'm delighted to take on this new role, heading up the agricultural team at Lupton Fawcett. The team is made up of some fantastic legal specialists, with expertise across all agricultural sectors, including property, litigation and private client work."
Hawcroft specialises in agricultural and rural property work, where her expertise covers a wide range of matters including complex and high value sales and purchases; preparing tenancy agreements and sporting rights.
Jonathan Moore, head of commercial property York at Lupton Fawcett, added: "Caroline prides herself on getting the best outcome for her clients, and takes a commercial and pragmatic approach. She is a real asset to Lupton Fawcett and we look forward to continuing to work together, delivering real added value for our agricultural clients."
:::
Project BankNorth has announced two new senior appointments as the company moves forward with its regulatory journey, following submission of its second regulatory business plan.
The start-up has welcomed Keith Ollier as Head of Risk and CRO designate, and Mike Smedley as Head of Architecture. The appointments come during an intense period of growth which has seen the team expand to 18 with key hires across IT, Programme, Risk, Finance and HR.
The company has also partnered with a world leader in cloud banking, nCino Inc. The partnership will provide a leading-edge digital loan platform to drive exceptional customer experience in SME lending.
Smedley joins to be the architect of BankNorth's first-class digital platform, bringing 15 years of experience of working in a wide range of financial services sectors. He has held senior positions at First Direct, HSBC and Yorkshire Building Society, helping those companies devise the technology strategies and roadmaps.
Smedley said: "I'm excited to be joining the company at such a pivotal stage in its development. Customer service is at the very heart of our new offering and I look forward to working with the team to deliver an agile, digital and personalised customer experience."
Joining Project BankNorth as Head of Risk and CRO designate, Ollier brings 40 years' experience as a banker working at HSBC and Clydesdale and Yorkshire Bank where he undertook a range of roles including Branch Banking, Regional Sales Management, Operations Management as well as front line roles in both Commercial and Corporate banking before moving into Credit training and underwriting roles, latterly heading up the CYBG Business Credit function in the UK.
Jonathan Thompson, Chief Executive Officer, added: "These new strategic appointments to the team bring a wealth of knowledge and will have a positive impact on the future of Project BankNorth.
"The team have achieved a huge amount in the first quarter of 2019, with progress on many fronts, including both technology development and on our regulatory journey, ensuring we remain firmly on track to disrupt the SME lending market.
Management are exercising tight budgetary control and this is ensuring that the cost of developing the business is lower than the initial forecast. We continue to refine the details of the financial plan, particularly in respect of the cost of developing the IT system. Our current expectation is that the total cost that will be incurred prior to trading launch will be 20% lower than the original budget.
All of the financial projections included within the key regulatory submissions of RBP, ICAAP and ILAAP are in-line with or more favourable than the financial projections within the initial investment memorandum."
Project BankNorth, predicted to launch in 2020, expects its innovative model will transform the way SME lending is delivered, by focusing the whole business around the frictionless delivery of tailored debt solutions for UK businesses.