People: Partner promotions at Blacks Solicitors; Sheffield software firm makes raft of appointments
Two promotions have bolstered the team at Leeds-based law firm Blacks Solicitors.
Tom Moyes, a partner in the Employment Law team, has been promoted to equity partner, whilst head of IT Mark Downs has been made a partner.
Moyes has been with the firm his whole legal career, having qualified as a solicitor in 2009. He became a partner in 2015, and advises clients on a wide range of employment law issues including disciplinary hearings, Employment Tribunal litigation, restructures and Settlement Agreements.
Downs joined Blacks in 2015 as head of IT, and worked closely with the senior management team to improve the firm's systems to enable them to deliver tangible improvements for clients.
Downs said: "It means a lot that employees such as myself who work behind the scenes are celebrated, and I look forward to continuing to support the Firm in my new role."
Managing partner Chris Allen said: "It is really important that we celebrate everyone that contributes to the success of the Firm, so the promotions of both Tom and Mark are thoroughly deserved.
"They have both proven themselves through their hard work, loyalty, and commitment and we are really pleased to be able to reward them for their numerous achievements."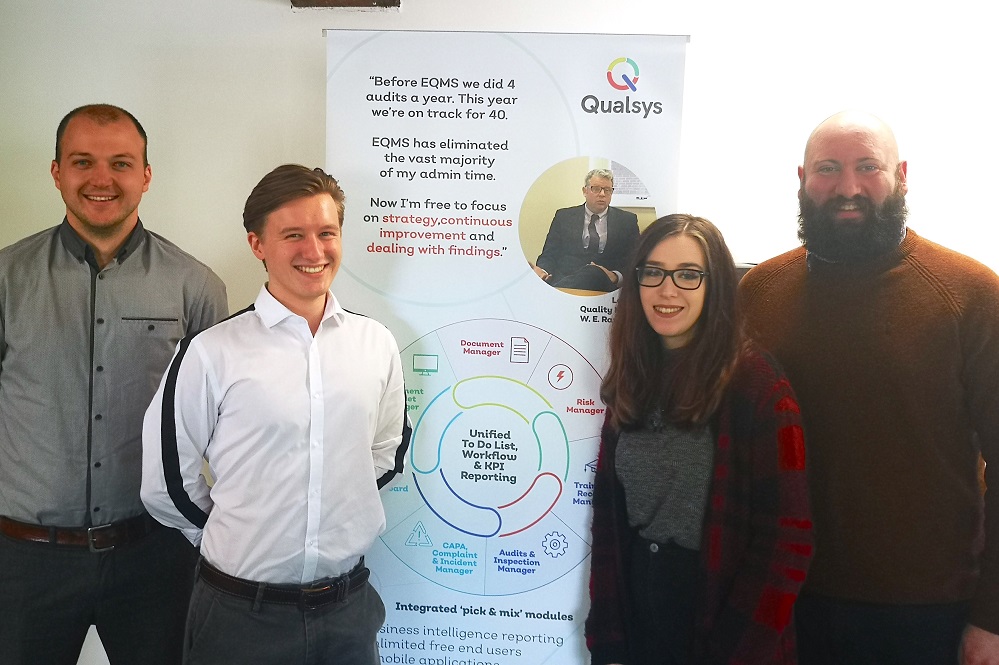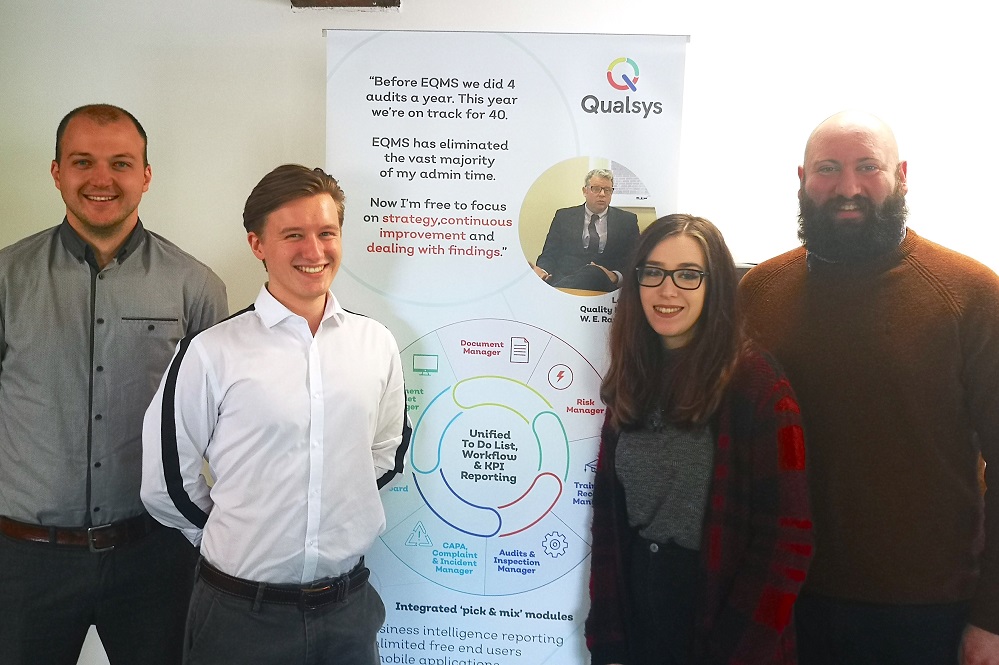 Sheffield software company Qualsys has expanded its team with a raft of appointments.
It has hired four new recruits as it aims to grow staff numbers by 30% this year, up to 64.
Tom Spedding joins as a customer success champion, a new role created to ensure seamless customer service bridging account management, sales and marketing. He was previously West Yorkshire manager of JustEat.
Also onboard is experienced account manager Sam Caley. He joins Qualsy from a recruitment career, head-hunting quality management professionals for major pharmaceutical companies across Europe and the USA..
Charlie Rees and Dan Morewood have joined the services team as implementation analysts, ensuring customers' software is properly implemented and configured and its staff are trained.
Quality management and compliance specialist Qualsys supports government agencies as well as global blue chip companies as diverse as BT and Virgin Media, construction giant Honeywell Global and hospitality giant Sodexo, across 124 countries.