Share sale gives new club ownership to fans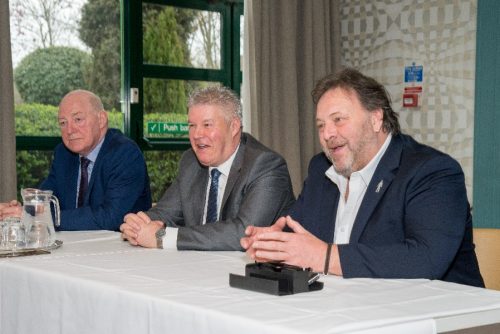 Fans and businesses are being given the chance to own part of Wakefield's new football club.
Wakefield AFC has released for sale 49% of its shares with each share selling for £5.
The remaining 51% will stay in the ownership of Romiro Sports Group, the company behind the new club.
In return shareholders will receive a dividend of 8% in the club's first year and 10% in the following two years. Those purchasing 10 per cent or more of the shares will receive a place on the club's board.
This is the latest announcement from Wakefield AFC which was officially launched in March and will be kicking off the 2019-20 season later this year in the Sheffield County Senior League with their second team playing in the Central Midlands League.
The  money raised from the sale of the 20,000 shares will be invested back into the club to help it develop and fund the resources needed to operate.
"It costs a lot of money to run a football club but this is as much about giving Wakefield people and businesses the chance to be a part of their local club. By buying an early share now, they can be part of our journey as we hopefully progress up through the football league pyramid," said Chris Turner, chairman of Wakefield AFC.
"We have a number of companies keen to invest in the club and are confident that the shares will be sold but we are particularly keen to involve the individuals and families who will form the basis of our fan base. We think it's a pretty unique way to involve our fans in the club and give them proper ownership of Wakefield AFC as it embarks on its road to success."