People: Deloitte chief of staff moves to college role: Commercial property lawyers appointed; and more
Harrogate's Ashville College has appointed a new Bursar to join its senior management team.
Helen Aindow – currently Chief of Staff (Assistant Director) at Deloitte – will take up the position at the independent school in early July.
A Chartered Account and member of the Institute of Chartered Accountants in England and Wales, Aindow has worked for Deloitte since September 2011, where she began her accountancy career auditing companies ranging from owner managed enterprises to FTSE250 listed.
In March 2013, she moved within the business to Transaction Services in a bid to develop her skills and was promoted to manager.
She held this position for three years before becoming Chief of Staff across the UK, reporting directly to the Head of the Business and working directly with CEOs, Chief Operating Officers, Finance Directors and HR Directors.
Jamie Search, Ashville College's Chair of Governors, said: "We are delighted that Helen will become our new Bursar.
"Helen brings with her a wealth of experience. This ranges from leading financial teams both internal and external, to the implementation of internal communications strategies."
Aindow said: "I'm really looking forward to joining Ashville. This is a fantastic opportunity to broaden my horizons outside the world of professional services. Ashville will offer me new challenges, where I can make full use of my skills."
Richard Marshall, Ashville's Headmaster who took up the post in September 2017, said: "I am very much looking forward to Helen joining the senior team.
"Her skills and experience speak for themselves. We are lucky to have attracted such a strong candidate.
"In addition to her Bursar role, I have no doubt that Helen will be an aspirational role model for our pupils, in particular our girls, and she is keen to assist in creating opportunities for our pupils to learn valuable life skills with regards to finance."
:::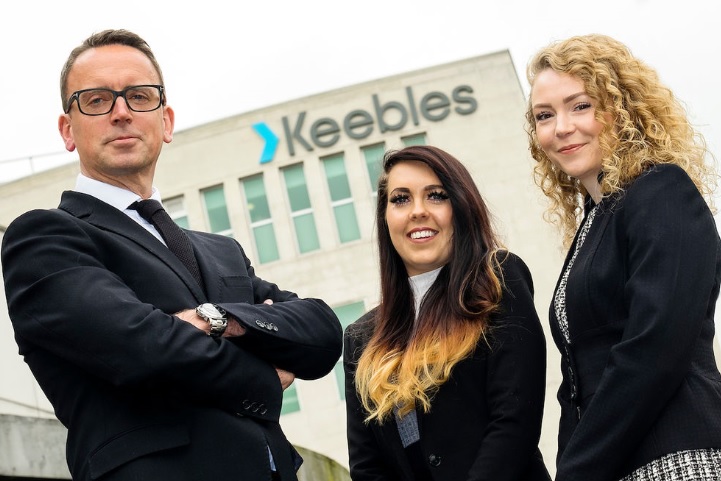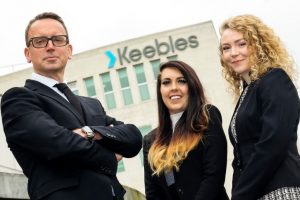 Law firm Keebles is continuing to build on its expansion with two new appointments in the company's commercial property team.
Based in Sheffield, newly qualified solicitors Kate Langley and Louise Ward have joined the 25-strong department after successfully training with Keebles.
Langley said: "It's an expanding department with a growing client base. We give high quality tailored advice and we listen and invest a lot of time in getting to know our clients."
Sheffield-born Ward said: "After I trained at Keebles, I didn't want to leave.
"Knowing the area well helps me in terms of property and the market. It gives me a good background for transactions and clients. It's a brilliant firm to work for, very friendly and supportive."
Richard Smith, head of Keebles' commercial property department, said: "We wish Kate and Louise continued success as we continue to go from strength to strength as one of the region's biggest commercial property teams."
The firm also has offices in Leeds and Doncaster and its commercial property department counts Harworth Group, Coalfields Regeneration Trust, St Pauls Developments, Sheffield Business Park Limited and Crossbow Investments among its clients.
:::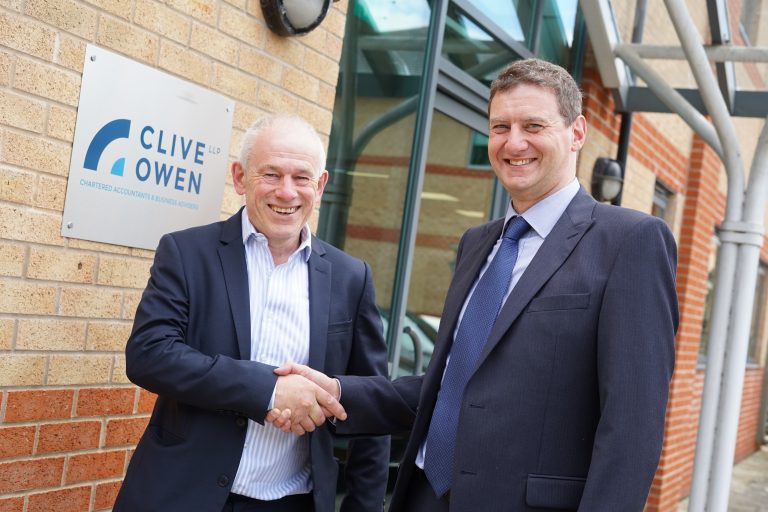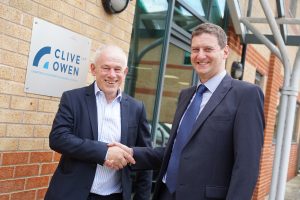 Clive Owen LLP has appointed Rob Whitehead as a partner at its York office.
FCCA qualified Whitehead has more than 30 years' experience in regional accountancy firms, specialising in audit, accounts, business planning and tax.
As a Xero certified adviser, he has specific expertise in cloud accounting.  Prior to working in practice, he began his career as a financial accountant at Goldsborough Healthcare.
Whitehead, from Harrogate, works across many sectors with specialist knowledge advising clients in recruitment, engineering, IT, haulage, property and construction.
He is especially interested in working with owner-manager businesses.
He has experience of the entertainment industry, advising actors, TV script writers and production companies. He volunteers each year at the Leeds Festival, handling artist liaison matters.
Whitehead will be working closely with Rosemary Anderson a former colleague from a top 30 firm, who is now a tax partner at Clive Owen LLP.
He said: "I am delighted to be joining a forward-thinking, dynamic firm that has a very modern approach to business, while retaining its core values of providing proactive advice and the highest standards of client care.
"I am particularly excited to be working in collaboration with Rosemary again, a colleague I highly value and respect.
"With the support of the talented and dedicated team at Clive Owen I am sure we can grow the business in York, while delivering exceptional service and advice to all our valued clients."