Weekender: Former Masterchef finalist crafts new menu at popular city centre venue
Executive head chef Murray Wilson has been in situ at Crafthouse in Leeds for a little short of two months and has now put his eye for detail and refinement into crafting a new menu befitting of the fantastic surroundings the restaurant offers.
The former Masterchef: The Professional finalist, who hails from Yorkshire, has moved from Horto at The Rudding Park Hotel – which was awarded 3AA stars under his direction – to lead the kitchen team at the popular city centre venue which overlooks the Leeds skyline.
A recent visit to sample the new menu showed the extensive choice he has created, many dishes of which are sourced locally.
To start, my guest and I tried the Loch Fyne scallop with potato espuma and wakame and the Yorkshire crab with Yorkshire tomatoes and tomato water. Both were really fresh dishes full of flavour; in fact our attentive and knowledgeable waitress recommended the scallops in particular due to the way they are sustainably sourced.
Onto the mains and we opted for the salt aged Yorkshire duck with beetroot and pickled girolles; and a medium-rare Ribeye steak with Peppercorn sauce and fries.
The duck was cooked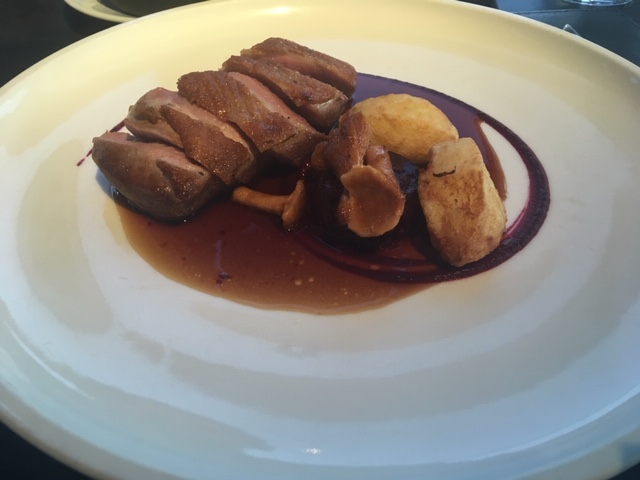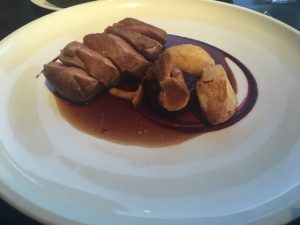 to perfection, with the sweetness of the sauce complementing the dish very well. The steak was brilliantly cooked and the flavour of the sauce incredible, which was really well paired with the spiced fries on the side.
It was clear that a lot of attention to detail had been put into the dishes so far and other diners that evening were also commenting on what a step up in quality they had noticed.
And that probably isn't so much of a surprise given Wilson's career began with Gordon Ramsay at Claridge's in London before he moved back north to Harrogate to fulfil the role of Head Chef at Hotel du Vin in Harrogate.  It was after this that he enjoyed featuring on Masterchef: The Professionals, where he reached the finals; which was followed by a stint across the pond in Canada.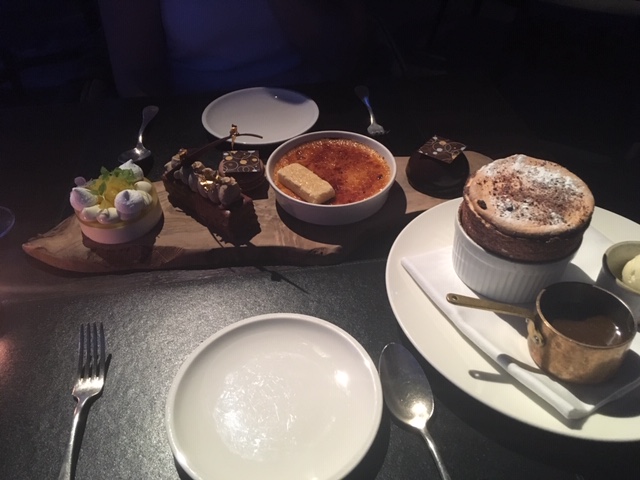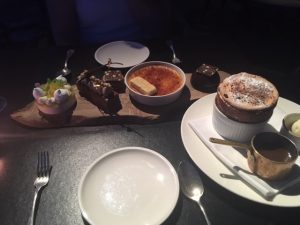 For our dessert, we were completely spoilt for choice and so opted for the Crafthouse selection. We were amazed!
Worrying we had committed to more food than we  could possibly manage, we took our time in devouring each dessert in turn. The banoffee soufflé was a particular favourite, along with the vanilla cremé bruléé. We couldn't quite manage all of the colourful and delicious offerings we were presented with but ensured we at least tried all of them; the 'Solero' exotic mousse was probably the lightest of the selection and was a great palette cleanser.
We both commented that we would definitely be back to visit the Crafthouse, without question. The team were all incredibly helpful and approachable and were keen to build a rapport with customers, which created a lovely atmosphere. They are clearly proud and humble about the new menu too. And the food was absolutely divine.