Weekender: Culinary bid to attract even more visitors to city market
Kirkgate Market in Leeds and the founders of HOME restaurant have signed a deal to bring new cuisine to the old market halls.
Local chef Liz Cottam began her culinary journey on 2016's Masterchef. She joined forces with fellow chef Mark Owens – who previously retained a Michelin star for Ilkley's The Box Tree – to open HOME, in Leeds city centre, in August 2017.
Cottam said: "Mum and dad owned spit-and-sawdust pubs around Leeds in the 1980s, and we'd shop at the market almost every day. It was thriving and buzzing back then, and was very much part of my childhood.
"It was no frills, but good quality. Some products were artisanal, some mass-produced. It was almost like an early version of Aldi. But then supermarkets happened, convincing us to buy pretty food in out-of-town stores. It was sad to see it decline.
"But, thank God, people are now learning more about produce, becoming aware of the choices they are making, and being more discerning. I think it's about time our markets got back to their former glory."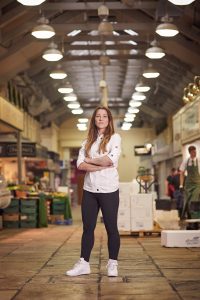 The pair plan to launch four disparate foodie concepts in Kirkgate Market this year. From informal nibbles to exclusive chef's table experiences, takeaway office lunch to champagne and oysters, coffee to crab pie – there will be something for everyone.
Cottam and Owens explained they want to bring more city centre visitors through the market, which is the largest covered market in Europe.
"The Owl" is the first of their four new market ventures to be announced.
It will be based at Fish & Game Row, the oldest part of the ornate market building, dating back to 1875.
The Owl will be a gastropub focusing on great beer in collaboration with Northern Monk, with many other taps of beer on rotation. It will be one of the only places outside London to offer fine wines on tap. It will also serve the best market produce, with emphasis on whole roasts – predominantly fish and game – inspired by the Fish & Game Row surroundings.
Cottam said: "I've wanted to do something in this amazing building for a long time. I was originally going to do one thing. But then I thought, if we want to actually push for some serious change, more is needed.
"So it seemed like a good idea to do as many things as possible – so there are lots of new reasons for people to go to the market. It would demonstrate a significant change.
"I'm extremely passionate about my region, my city and my market. For me the market is one of the most beautiful buildings in the world. There's nowhere like Yorkshire – it's the most inspiring place. I've always thought that. I just don't want to be anywhere else!"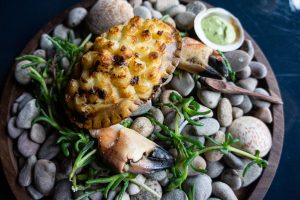 Councillor Jonathan Pryor, Executive Member for Learning, Skills and Employment at Leeds City Council said: "We are thrilled that Liz Cottam has chosen Leeds Kirkgate Market as the location for her new venture.
"Our market is a hub for food lovers, from the wide variety of fresh ingredients to the expanse of exciting street food. This new concept will only enhance the current offer and will be a fantastic new addition to the market."
Three more market venues are on the cards following The Owl, including two units in the market hall and another, secret location on Fish & Game Row. These will be announced in due course.